At Bartley we explore concepts within religious education with our Big Idea Days.
In years 3 and 4 children study Christianity and Hinduism and in years 5 and 6 they study Christianity and Islam.
For Christianity we use the resource Understanding Christianity which aims to see pupils leave school with a coherent understanding of Christian belief and practice. Pupils explore the significant theological concepts within Christianity as part of developing their wider religious, theological and cultural literacy. Their website is http://www.understandingchristianity.org.uk/
Each unit begins with a 'way in' and then offers teaching and learning ideas for each element. The teacher chooses how to weave together the elements, from making sense of the text, through looking at the impact on the world of the Christian, and helping to make connections with the world of the pupil, in order to achieve the outcomes.

This model shows that the Understanding Christianity approach is not just getting pupils to learn what Christians think. Instead, it is about developing skills to help them 'think theologically' alongside learning lots of knowledge about the Bible, Christian belief and practice. It also shows that these three elements do not represent rigid, distinct steps, but for example, that pupils can 'make connections' whilst 'making sense of the text'.
The Concepts: a spiral curriculum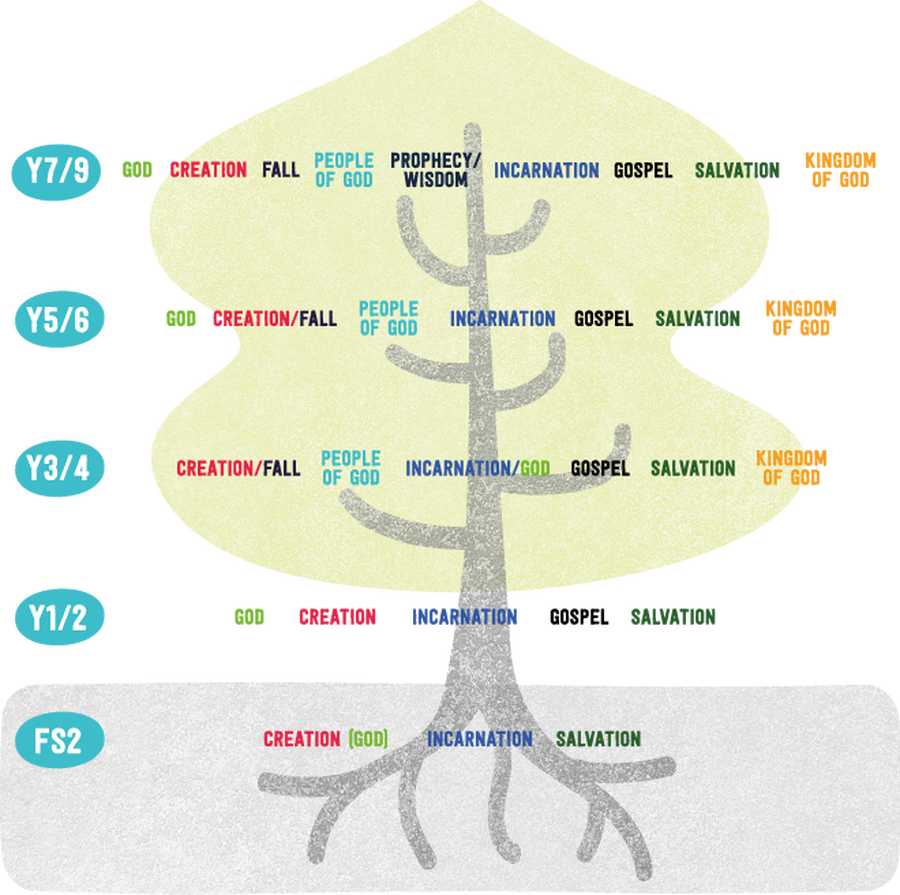 Living Difference
For Hinduism and Islam we follow Hampshire's Living Difference IV (2021) curriculum.
This syllabus is committed to an education that takes seriously the importance of children and young people exploring their own lives in relation to what it can mean to live with a religious orientation on life and other ways of life, including those informed by a non-religious perspective, and to engage with this intellectually. It is intended to provide the basis of good teaching in religious education and, as a result, be open to the plurality of ways in which people live within our local and national communities and the world. It gives guidance to teachers regarding what religious education should aim to achieve in a plural society, identifying how teaching in religious education will open educative environments where children and young people can become better able to discern what is desirable for their own life and, with others, for the wider world. Living Difference III therefore recognises a link between religious education and rights respecting education (RRE).
Within it are concepts as illustrated by the diagram below. An example of the concepts are A) celebration, a concept understood by all, B) worship, a concept shared by many religions, and C) Avatar the concept of special beings revered as divinity in earthly form, distinctive to Hinduism. Golden Thread themes are revisited throughout the Units. The golden thread themes are: Community, Belonging, Special and Love.
An important part of the living difference approach is the process for a cycle of enquiry, illustrated in the diagram below.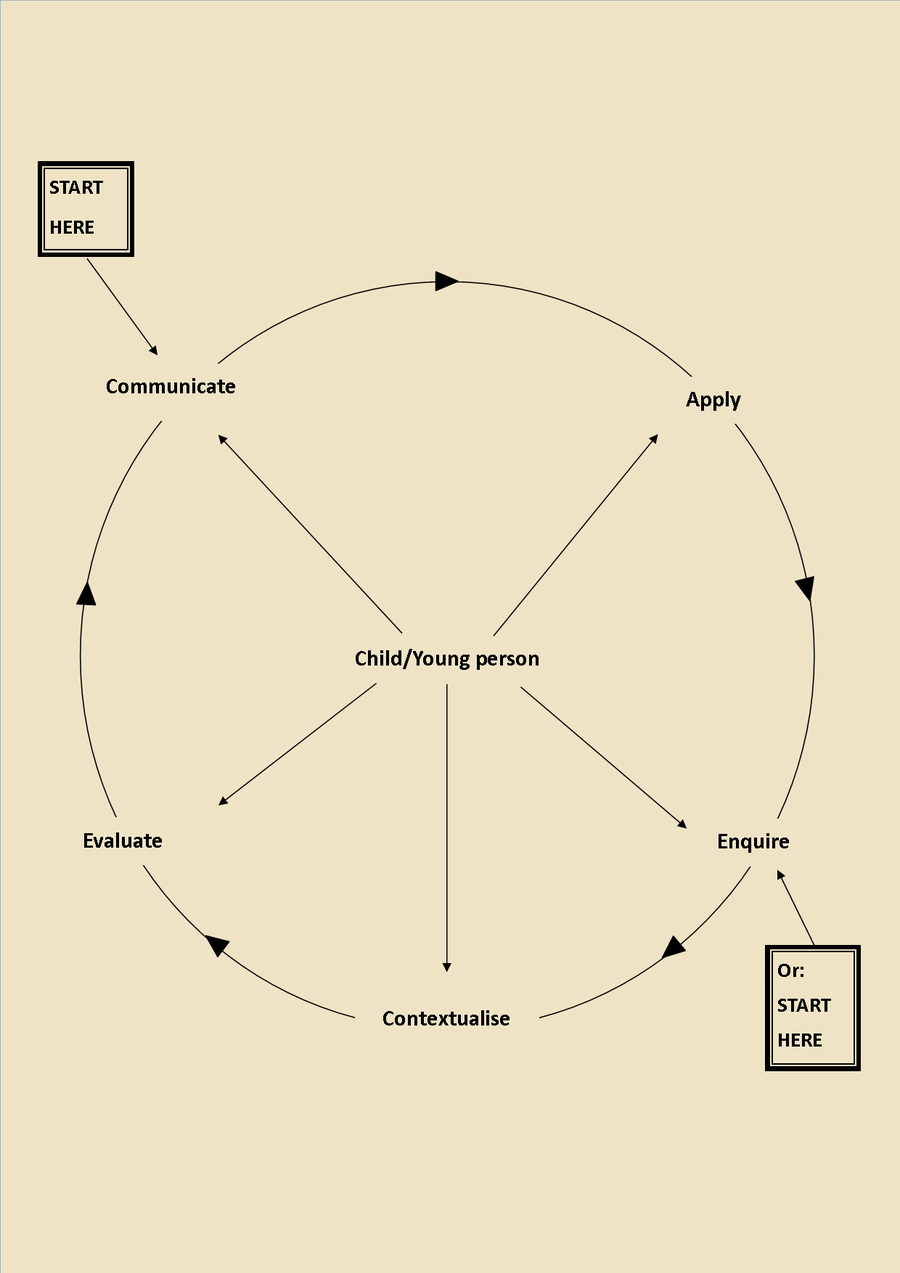 If anyone has any queries, please contact Karen Blencowe - k.blencowe@bartley.hants.sch.uk