Maths
Here is something exciting to share with the children over the summer:
NRich will be doing a challenge a day for children to access throughout their summer break.
Each weekday from 20 July to 28 August, they will be publishing a new poster problem for primary children at http://nrich.maths.org/summer-primary-posters
Each poster problem has a published solution which children can look at and, if they particularly enjoy one of the challenges and would like to explore further, they can follow the link to the original problem on which the poster is based.
Some general information about how we work at Bartley is set out below.
Early in Year 3 we introduce the children to ways of representing numbers, as shown below: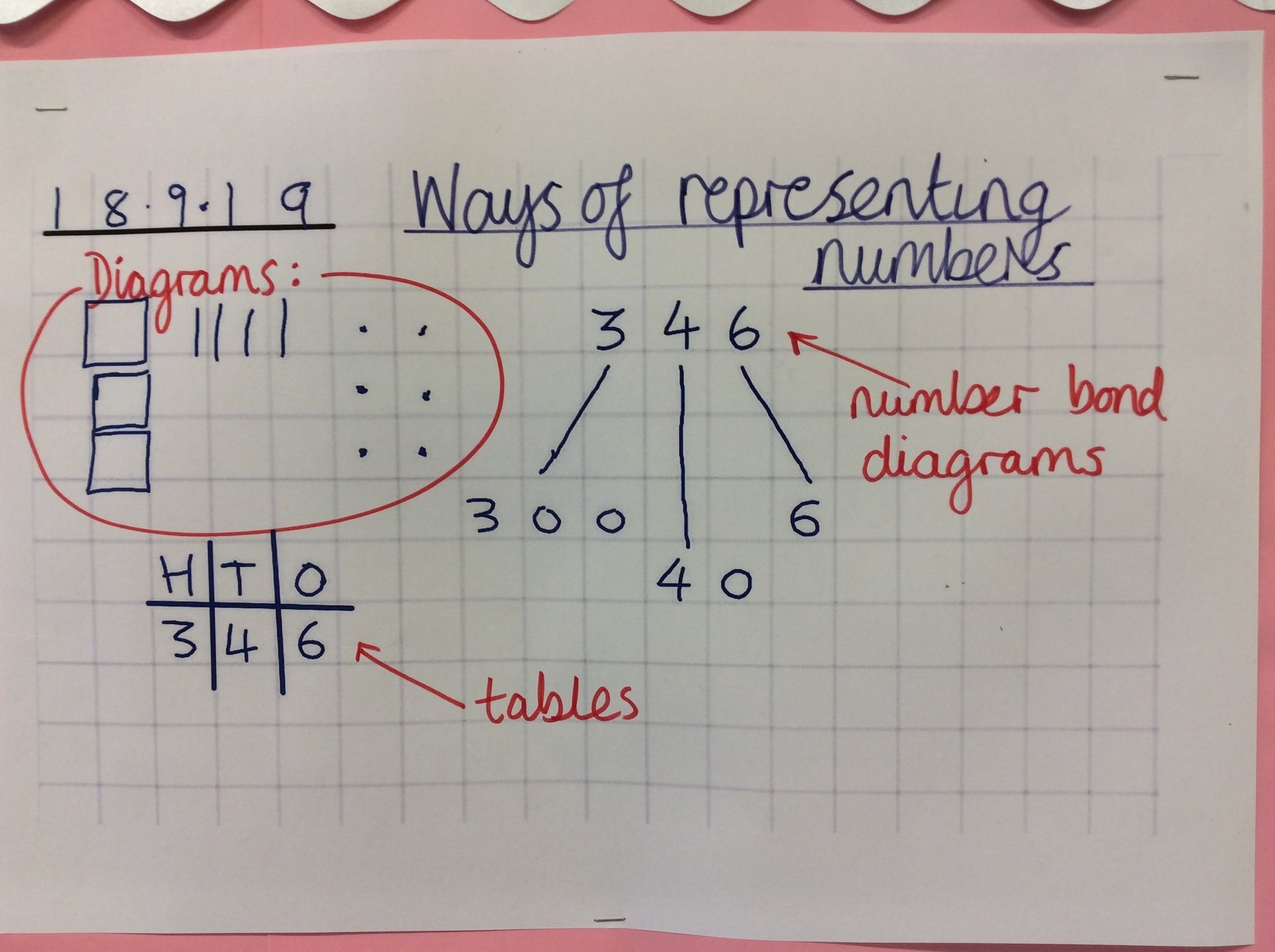 Next we begin to combine written methods along side diagrams to guide them through addition and subtraction using renaming: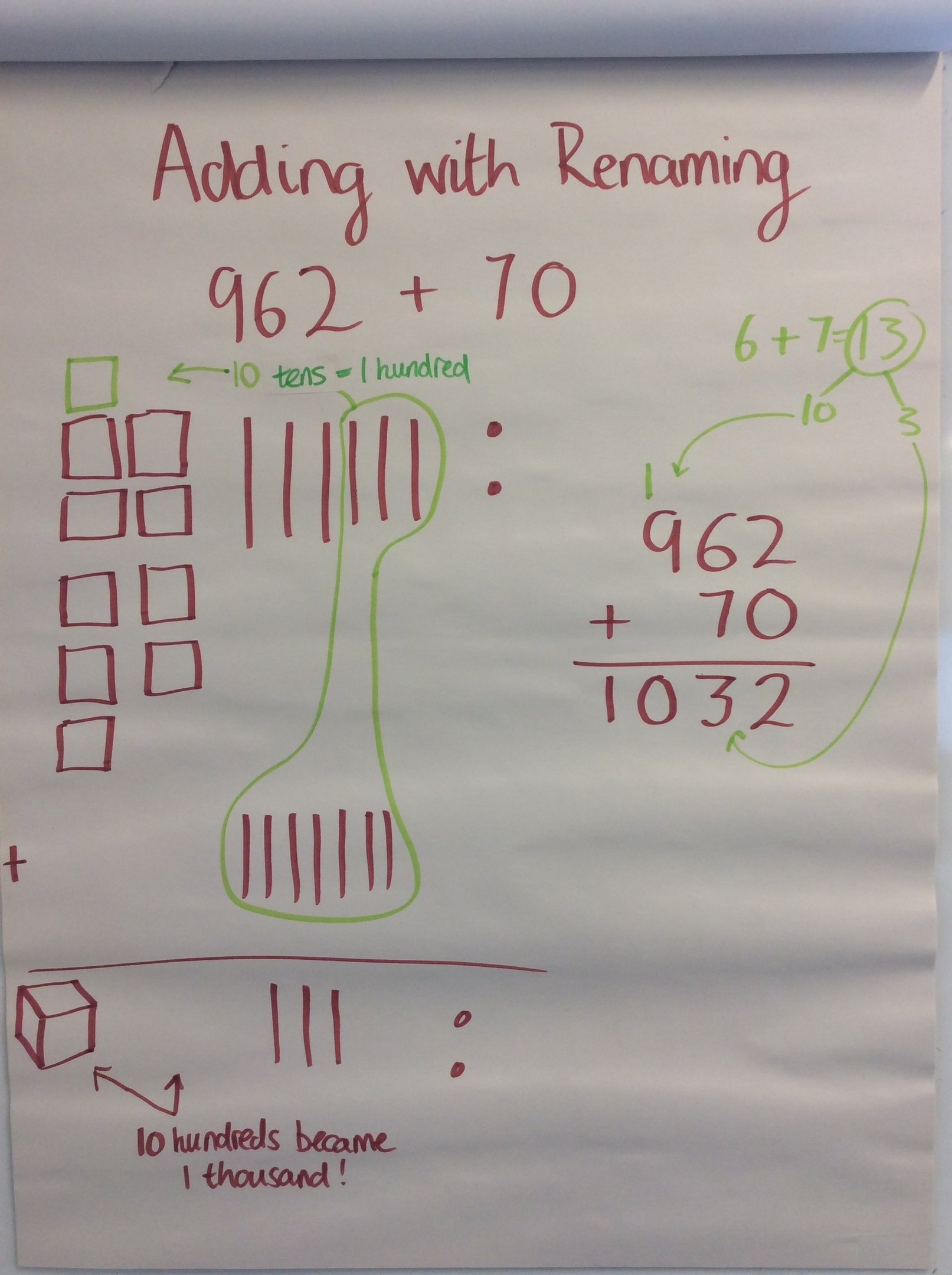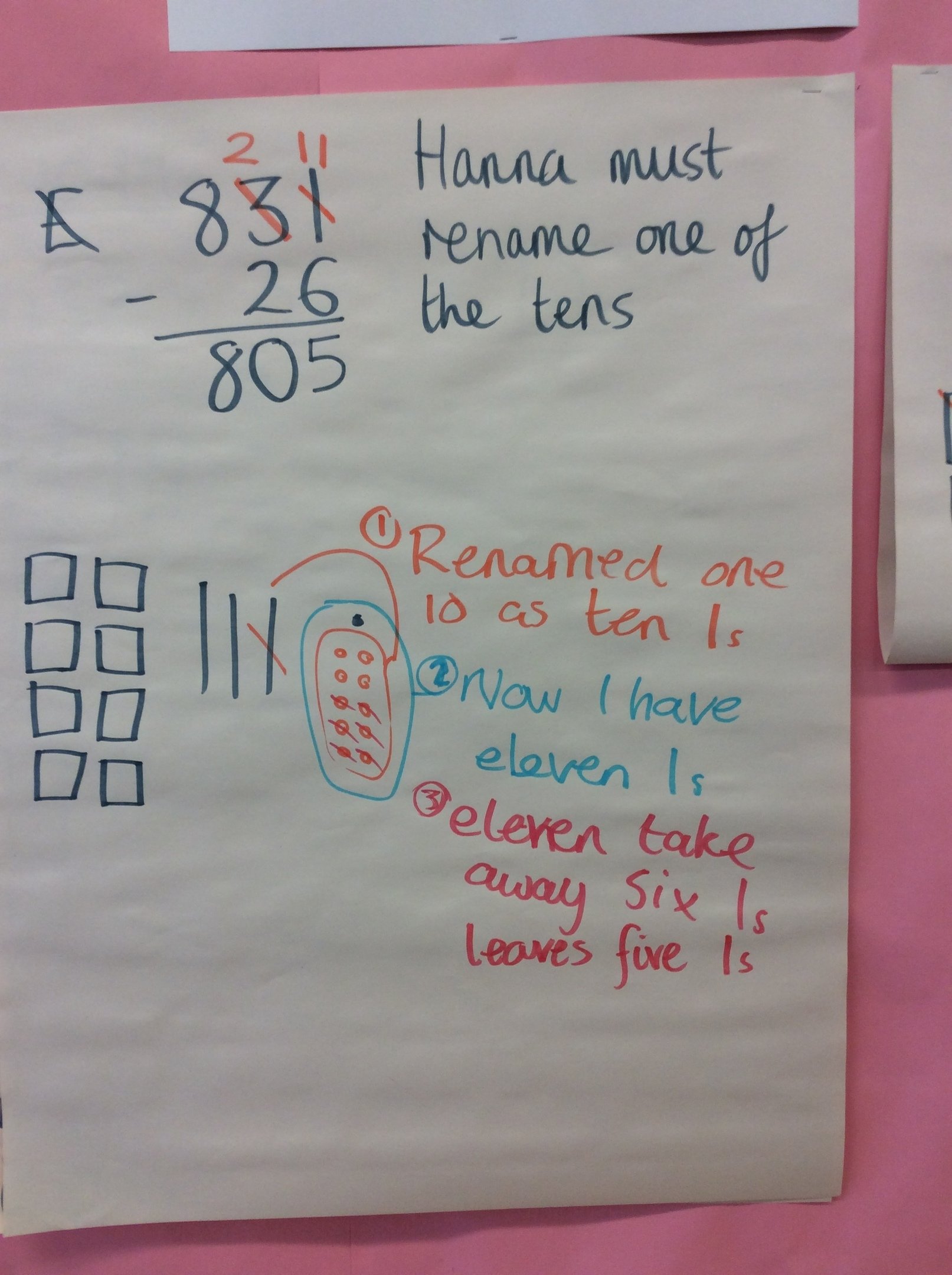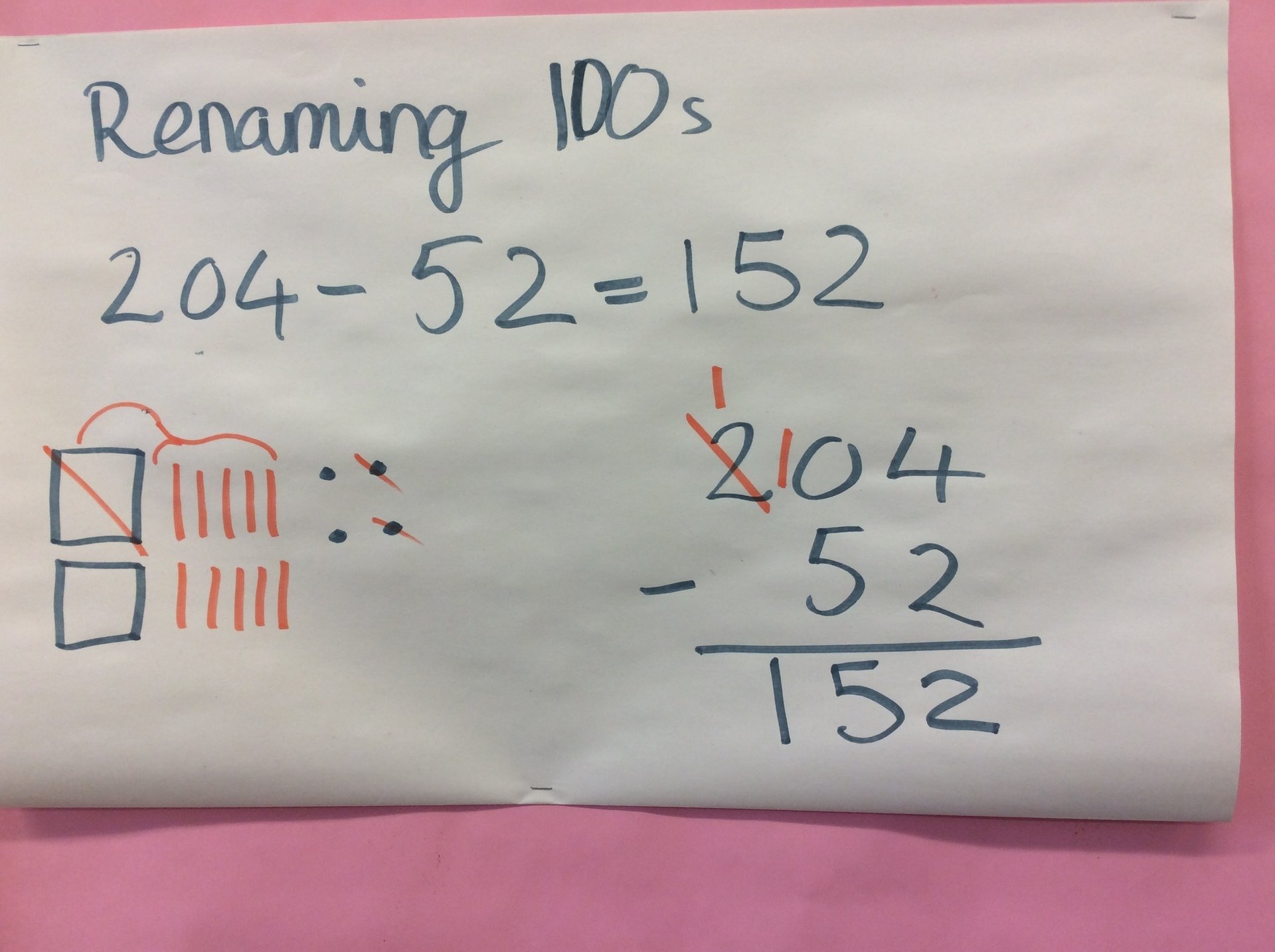 Example of Emily's work homing in on the number 1000 as she answers the In Focus task in her Maths Journal: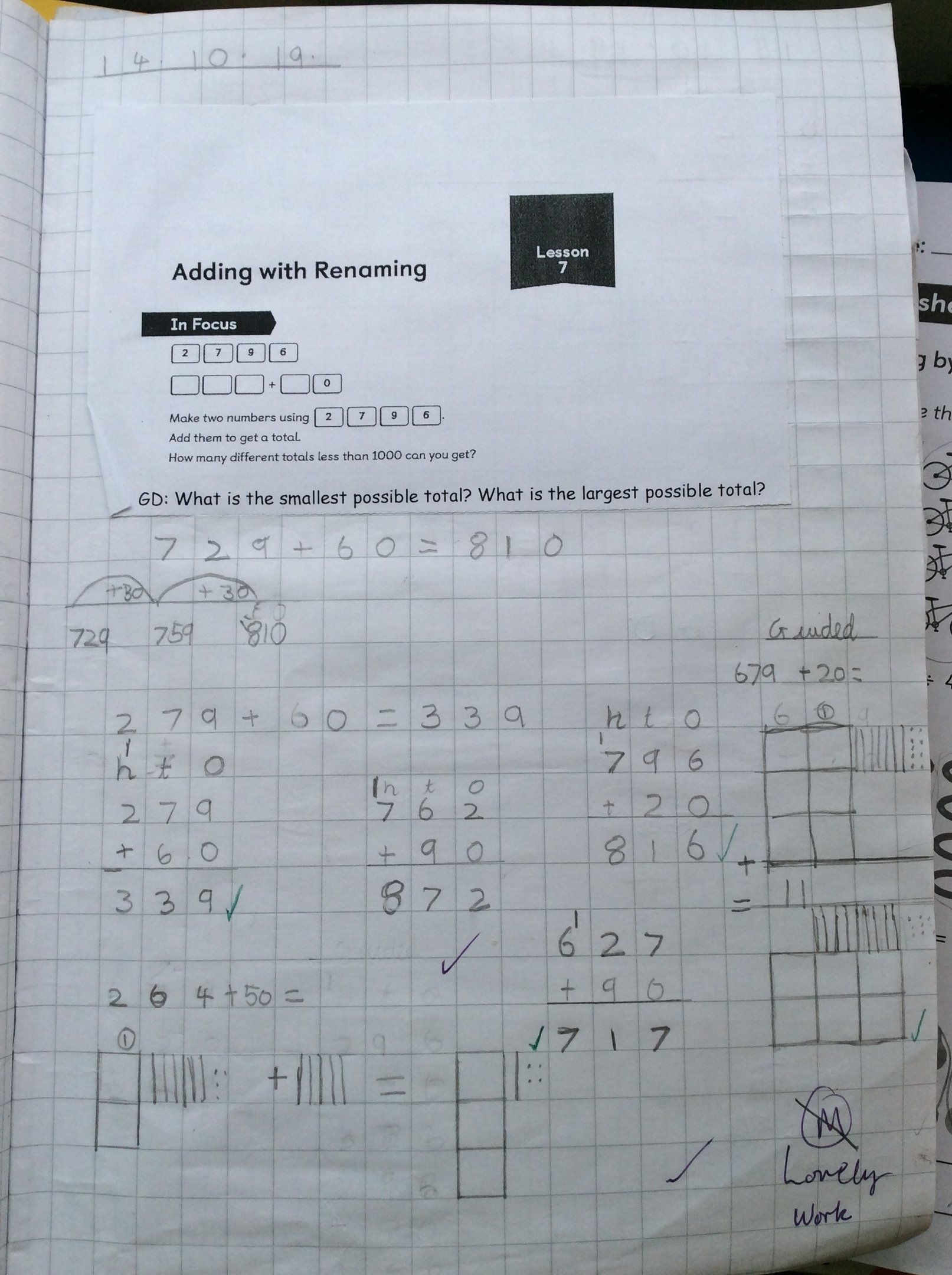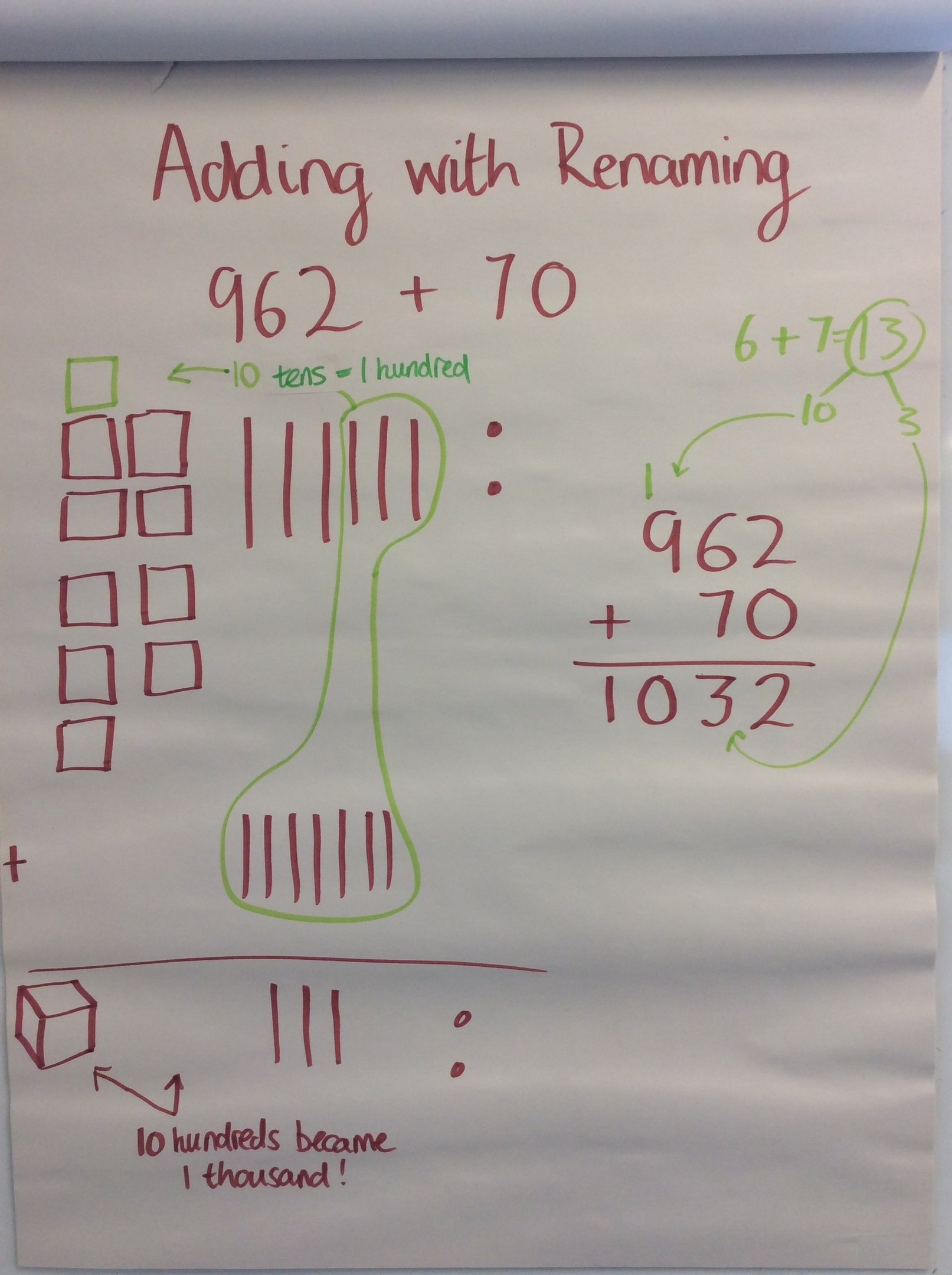 Later we move on to multiplication and division, showing the way we are creating groups of a given multiple with diagrams to aid ourselves as shown below with Josh's repeated addition along a number line. We also encourage children to spot the links between times tables and shortcuts via doubling and halving: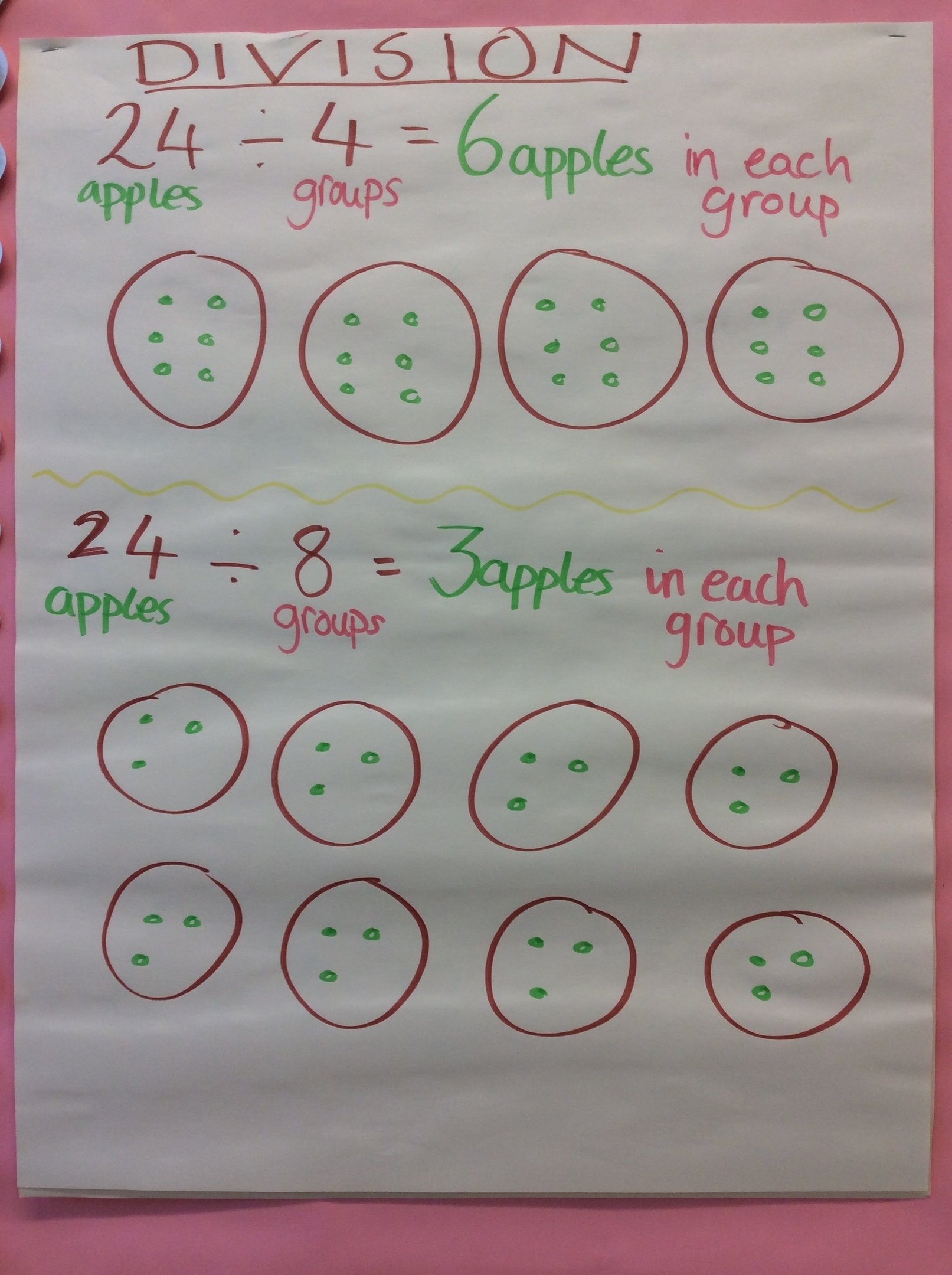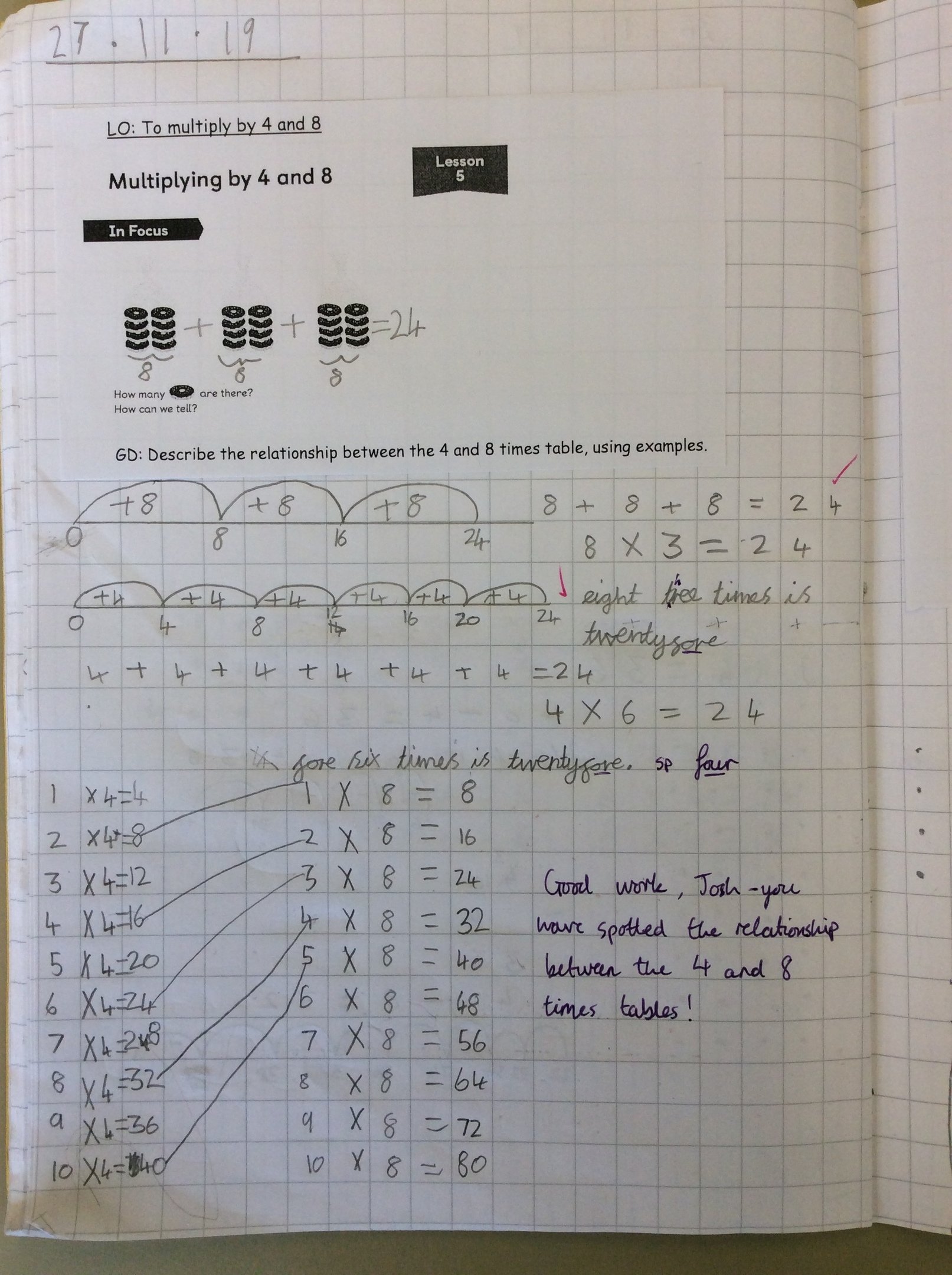 We also encourage them to use the facts they know to help them develop an increasing fluency using related multiplication and division 'fact families' eg - 'If I know 4x3=12 then I know 3x4=12'. Also 'If 4 groups of 3 is 12 , 12 divided by 3= 4 and I also know that 12 divided by 4 (shared in to groups of 4) must be 3 (3 groups of 4 make 12). We try to help children to verbalise this and / or show this understanding through diagrams or using concrete materials eg. groups of buttons.
Every week, the children compete to earn the most Mathletics points as an individual and for their class. There are prizes and trophies up for grabs and our teachers are very competitive so come on Year 3!!
You could also visit our Year 3 Work Page to see examples of the Maths methods we are working on. Try teaching someone else the method!
In Autumn 1, our Maths focus is Number and Place Value. We will be learning to:
- Count from 0 in multiples of 4, 8 , 50 and 100.
- Find 10 or 100 more or less than a given number.
- Solve number problems and practical problems involving these ideas.
Follow these links to games that can help you with Place Value:
Learning times tables are crucial! The children should already know their 2, 5 and 10 times tables really well. Our year 3 target is to learn the 3, 4 and 8 times tables so get practising!
Visit the Bartley Maths Zone for links to activities and games.