Year 3 Work
On this page, we will be sharing and celebrating all the hard work that the children are putting into their learning. Please share this with your child and talk about what they like about each other's work and what they themselves enjoyed working on in school that week.
Design & technology
Last Year we looked at using computer programming to control the way lights work, and wood, card and other materials to create farmyard buildings (see photos below)
This Autumn Term (2019) we have created funky sandals using coloured card and other materials such as newspaper. We used coloured pencils , masking tape and scissors to design, make and decorate them, learning cutting and joining skills as well as trial and error. This was a really fun hands on activity, with an emphasis on iterative design (if at fist you don't succeed or you want to incorporate design features from around the classroom - try again!!)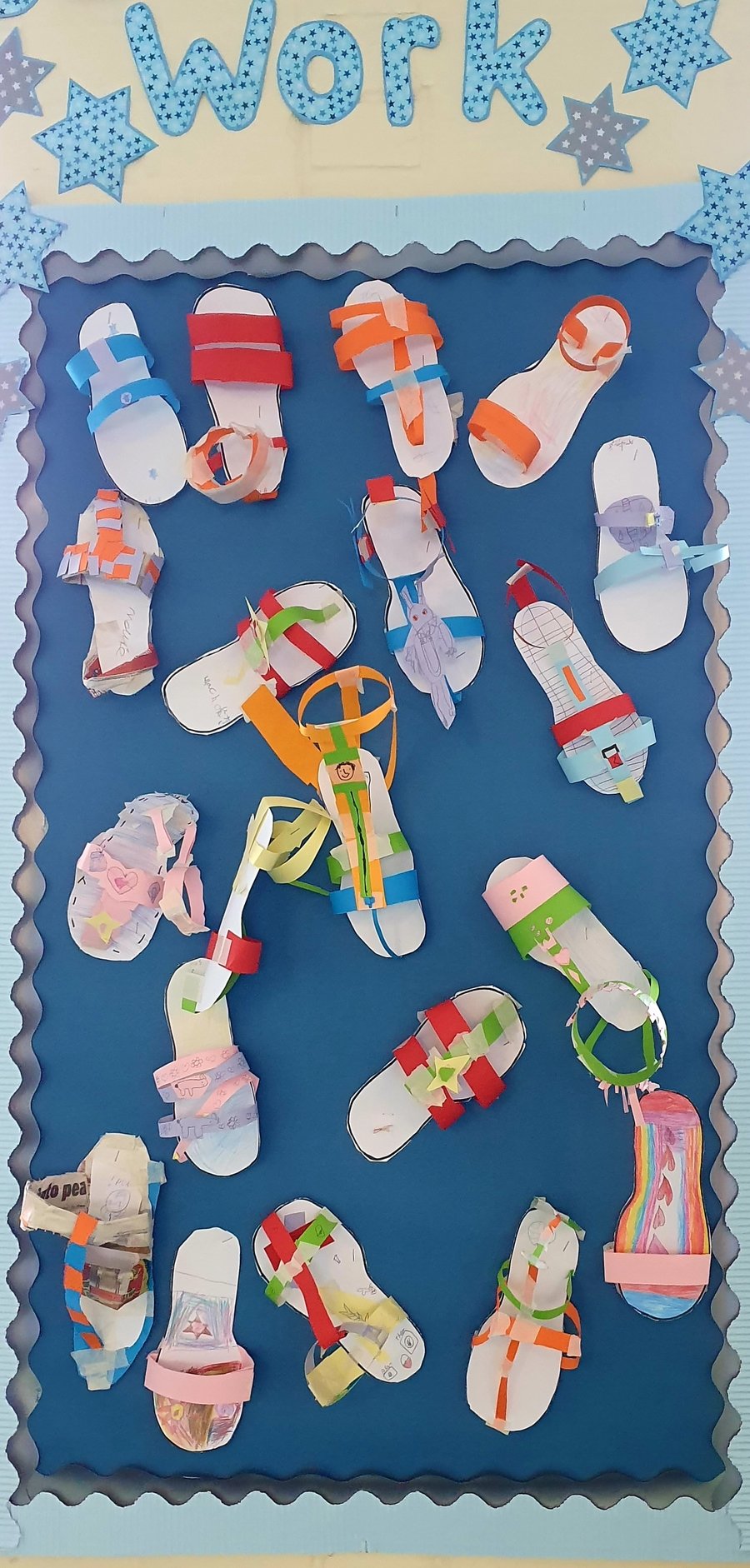 Year 3 have used a basic wooden frame base to create farm buildings to link with our Buildings topic. We developed our measuring, sawing, constructing and team work skills!