Be a Reader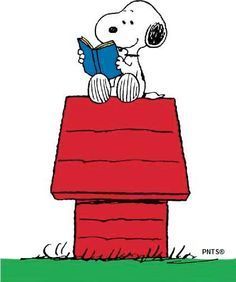 Spring 1: 'immigration'
Immigration can be a subject that people can have very differing and strong views on. In year 5, we will be reading and enjoying books which have immigration as one of the main themes they explore.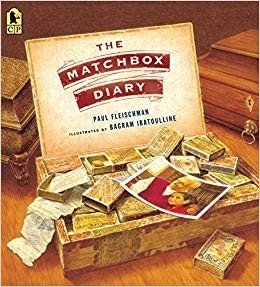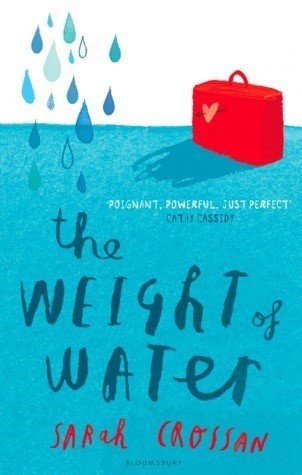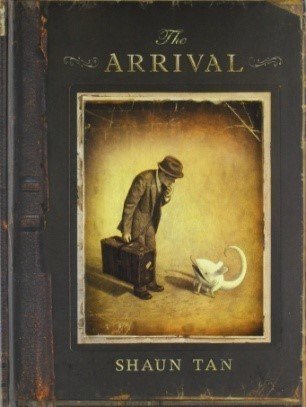 Starting out with the beautifully illustrated book: The Matchbox Diary written by Paul Fleischman and illustrated by Bagram Ibatoulline and moving on to The Weight of Water by Sarah Crossan, Year 5 are reading about two children who had very different experiences when they emigrated in two different cultural and time contexts. We will also be looking at The Arrival by Shaun Tan; a very famous illustrated book with no words.
Below are some other books you may enjoy if you are finding this theme interesting, as well as some additional activities to have a go at:
Empathise
Write a short paragraph on what you think it would feel like being an immigrant and having to join a new school in a new country with new people.
Get Creative
The Matchbox Diary show an alternative way to keeping a traditional diary or journal. Could you start a diary in a creative way?
The Weight of Water is a story told entirely through poetry. Could you write a poem about something that has happened in your life?
Read Stories with Similar Themes
Are you really enjoying this theme? Why not try out one of these other books with similar themes!
Although they aren't about Immigration, a lot of Jaqueline Wilson's books have themes of not fitting in or feeling like an outcast like Kasienka from The Weight of Water.
Cloud Busting by Malorie Blackman is a book of poems which tackles bullying.
Keeping Quilt by Patricia Polacco: the author shares the story of the quilt that her great-great-grandmother and her immigrant neighbors created in long-ago New York, which has been passed down through four generations of the author's family. Full-color illustrations
Please let us know if you discover any books to add to this list!
Autumn 1: 'George's Secret Key to The Universe'
Space is amazing... so amazing that we've not only decided to focus on it in Science but also in our Reading and English lessons too!
The book we are reading this half term is 'George's Secret Key to the Universe' written by Lucy and Stephen Hawking. That's right, 'the' Stephen Hawking.
George is a very ordinary boy, but the arrival of new next-door neighbours changes everything! We will be following George as he travels through space on an exciting and dangerous adventure.
Home learning suggestion:
Write a report: Cosmos is able to produce a window to the universe in Eric and Annie's living room. If you could have Cosmos create this for you, what would you want the window to show? What would you be able to see? Write a report on your 'observations'.
Research: Look into star constellations and their myths and legends. Create your own constellation and write the accompanying myth. Think about how you might display both your constellation and its tale.
Make: You could tell your tale accompanied by a constellation star jar. You can find instructions on how to make one here.
Read Stories with Similar Themes
Are you really enjoying this theme? Why not try out one of these other books with similar themes:
'Fortunately The Milk' by Neil Gaiman

'The Terrible Thing That Happened To Barnaby Brocket' by John Byne

'The Voyage of Mae Jemison' by Susan Canizares

'Baby Brains' by Simon James

'Zoo in the Sky' by Jacqueline Mitton

'Man on the Moon ( A Day in the life of Bob)' by Simon Bartram

'Black Holes and Uncle Albert' by Russell Stannard

'Q Pootle 5' by Nick Butterworth

'The Adventures of TinTin Explorers on the Moon' by Herge
Please let us know if you discover any books to add to this list!
Spring 2: 'Moondial'
Moondial is a deliciously dark tale about a young girl called Minty who believes she is a witch. She appears to be like anyone else but is quite used to seeing phantoms floating about the place, and thinks it is perfectly normal. When she goes to stay with her aunt in the village of Belton she soon realises that she has a task to do...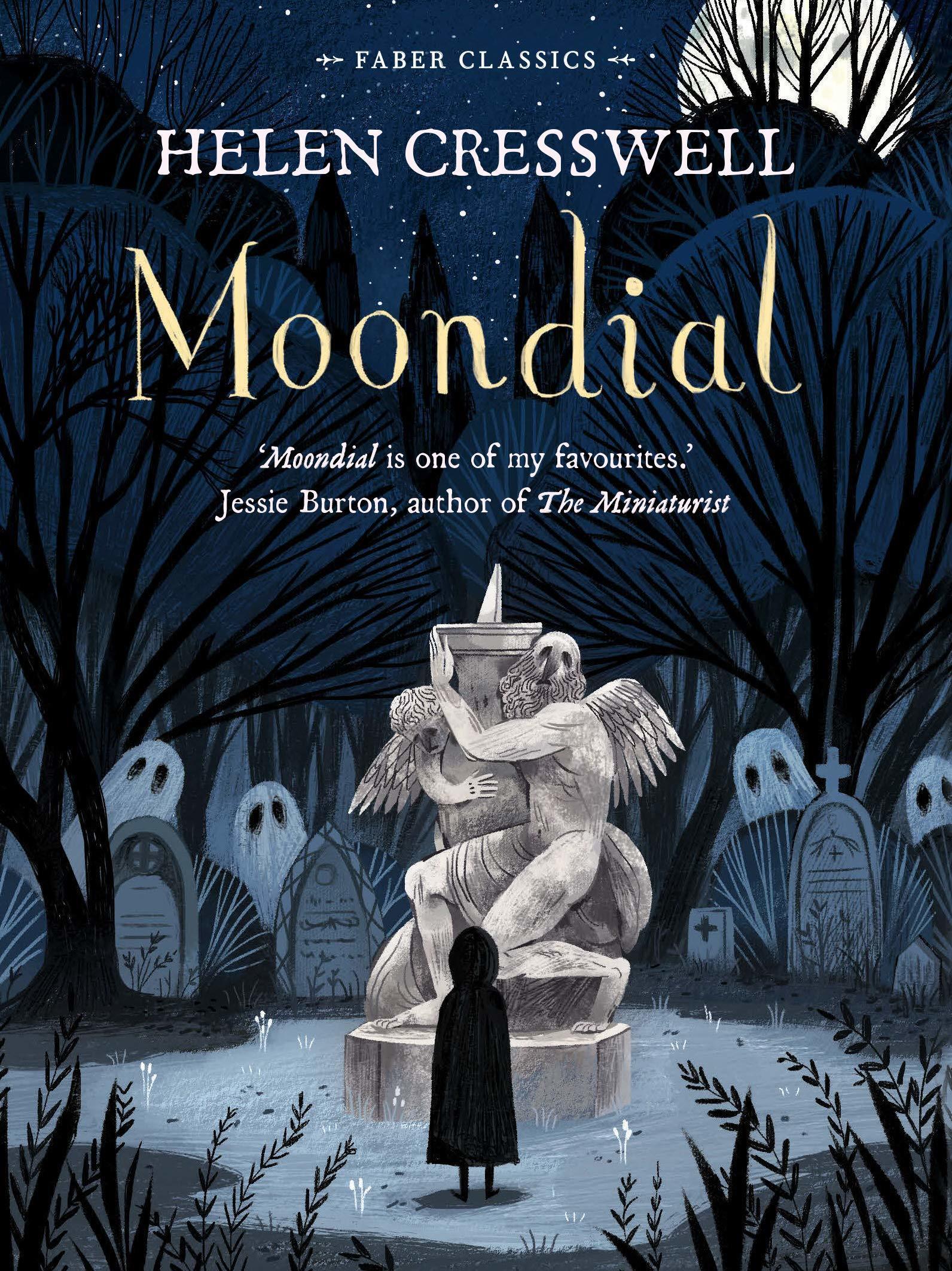 Is it a book about time travel or about a haunting? You decide!
Write your own story
You might plan and write a 'ghost' or 'time travel story of your own. Or maybe, you would prefer to write a story about being lost in time?
Travel through time
Draw your own 'time travel' device like the Moondial. What could it be? Why have you chosen this item/object? Where would you find it?
Write a first person account of using it to travel through time. Who would you meet? What would you do?
Read Stories with Similar Themes
Are you really enjoying this theme? Why not try out one of these other books with similar themes:
Tom's Midnight Garden by Philippa Pearce
A Traveller in Time by Alison Uttley
Charlotte Sometimes by Penelope Farmer
A Wrinkle in Time by

Madeleine L'Engle
A Stitch In Time by Penelope Lively
Please let us know if you discover any books to add to this list!
Autumn 2: 'The Indian in the cupboard'
During Autumn 2, we will be enjoying the adventures of Omri and his Indian, Little Bull.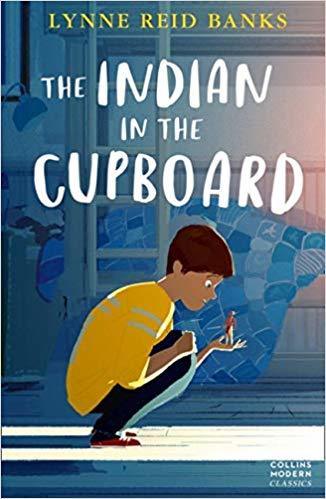 Below are some suggested activities to do at home to support, share and celebrate this brilliant book:
Find out about the Iroquois
Little Bull was an Iroquois Indian, the son of a chief. He told Omri that he lived in a longhouse, not a teepee, and that his tribe fought on the side of the English against the French. Learn more about the Iroquois. Where did they live? Describe their lifestyle and customs. Who were their enemies? Why were they called "The Five Nations"? Find out more here, here and here.
What's in Your Cupboard?
What would you put in your cupboard?
Write a story for your own character.
Make Your Own Longhouse
"Little Bull, what will you do all day while I'm at school?"
"You bring bark of tree. Little Bull make longhouse."
"What's that?"
"Iroquois house. Need earth, stick posts in."
"Earth? Posts?"
"Earth. Posts. Bark. Not forget food. Weapons. Tools. Pots. Water. Fire—"
Chapter 5
Follow this link to find out how you can create your own longhouse just like Little Bull.
Make a Diorama
You could make a diorama or 3-D model, illustrating your favourite scene or to show the cupboard in all its magical glory! This may include your longhouse, if you have made one (as described above). Here are two examples to inspire you: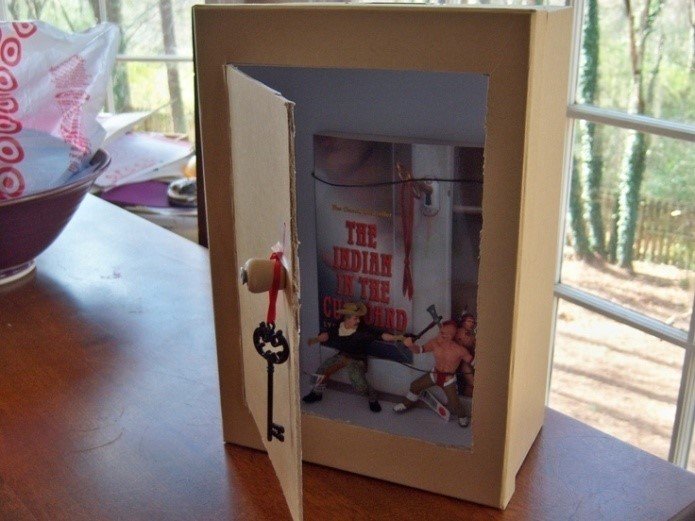 Read Stories with Similar Themes
There are several stories with similar themes. You might like to take a visit to your local library or search on-line for the following texts:
The Castle in the Attic by Elizabeth Winthrop
The Stonewalkers by Vivien Alcock
Thimble Summer by Elizabeth Enright
The Borrowers by Mary Norton
Can you suggest any more?