Year 5
Dear Parent/Carer
With all the concerns over the coronavirus outbreak and how this might impact children's learning, we wanted to offer you some ideas to help you continue their education during any potential school closures or absences resulting from self-isolation.
We recognise how difficult it can be to keep children engaged in their learning whilst at home so we have prepared some activities and games which are well-matched to the Year 5 expectations. These can be completed independently (in most cases) or with adult support.

Further suggestions and updates will be shared regularly. Thank you for your support.
The Year 5 Team
Dear Year 5 students,
Here are some games, activities and ideas to keep those brains and skills sharp whilst you are unable to be at school. We look forward to hearing how you've been getting on with them. Look after yourselves.
The Year 5 Team
Update - 17th April 2020
Hi everyone. We hope the Easter period went as well as it could do for you and the activities on this page have been useful.
As most of you will now be aware, we have been working hard over the Easter period to prepare some home-learning resources for our new learning platform: Google Classrooms. Please go to the following link to access these. Remember to use the access code for your class!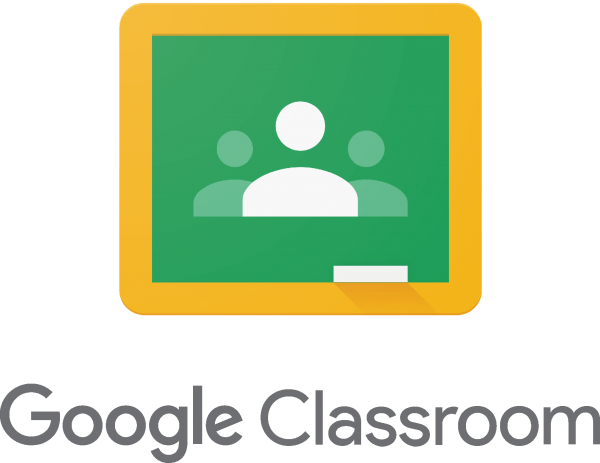 You will need to sign up using the email address and access code you have already been sent (if you haven't seen one yet, please contact your class teacher directly and they will be able to help you).
See you there. Stay safe.
The Year 5 Team
Update - 29th March 2020
Hi everyone. We hope you have all been keeping well at home. We are missing you all very much! Please don't forget that you can contact anyone of us if you have any queries or you just want to say hello. We'd be delighted to hear from you.
Below, you will find the overviews of home-learning activity suggestions for each week, organised into one handy A4 pdf file (just click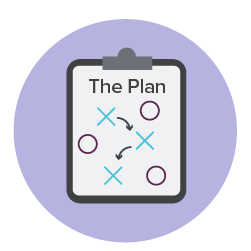 below).
Use the hyperlinks in the document to go to the suggested sites. Underneath each plan, you will also find the resources mentioned in the overview. If you wish to look back at the suggestions for the week beginning 23rd March, these can be found further down the page.
Have a safe week!
Week 1 - 30th March 2020

Week 2 - 6th April 2020

Week 3 - 13th April 2020

Maths Fluency

Maths

Writing

Foundation

Resources

Wk2_Create Your Own Maths Board Game

See the activities for Week 2.
Learning Suggestions: 23rd March 2020
Reading
Enjoy reading as many books as possible. We would love to see some exciting book reviews that you could share on your return. See the reading page on the website for some further suggested activities.
Bug Club / Read Theory
Additional books have been allocated for you on Bug Club. Please read and complete the comprehension activities linked to each book.
If you are using Read Theory, log on daily and complete several comprehension tasks. Remember that these are automatically set to a level to suit you so will become a little more challenging when you get lots of questions right, and a little easier if you are finding them tricky.
English
Watch the film below and try some of the suggested tasks:
Collect some words and phrases to describe the tomb and its features. Can you improve any of the words you have chosen using a thesaurus?

Create an emotions graph for Tadeo as he moves through the tomb.

Write a setting description. Use a range of figurative language (similes, metaphors, personification etc) and expanded noun phrases to add detail to draw your reader in.

Write a first person account, as Tadeo Jones, describing your adventure. How will you build tension and suspense? Remember to use a range of conjunctions and adverbials for cohesion! Here is a suggested opener to get you started: Standing at the entrance to the cavernous mouth of the tomb, I swept away the bead of sweat tickling my brow, and licked my dry lips. An involuntary shiver snaked down my spine, challenging me to abandon this reckless task. Nevertheless, I swiftly banished these thoughts as a I stepped cautiously forwards to be swallowed by the ancient darkness ahead.

If you would prefer, you could always do the previous task as a first person narrative. Just change the pronouns in the suggested starter (I --> he, my --> his, me --> him).

Write a sequel to the film or an alternative ending.
You might also like this funny Egyptian themed film:
You could write a diary/recount of the events in the film, writing from the point of view of the explorer or of the camel.
Spelling
Continue to practice the spellings you have been sent home with this term. You can find these on the school website here. Maybe you could write a short story using all of the words in each set? What about a game of hangman? Can you create your own crossword to challenge a family member or friend?
Maths
Continue to work on your times tables, focusing on the ones you find most challenging. For many of you this will be your 6, 7 and 9 times tables. Check out the suggestions for games and activities here. You can also use the URBrainy site to test your quickfire recall and check which facts you could do with working on.
You should also visit the Corbett Maths website for some fantastic brain sharpeners to revise a range of mathematical skills. These are ready to print for every day of the week and all of the answers are also published on the site.
Mathletics
Tasks have been assigned for you all on Mathletics. You will need to complete the assigned tasks first, as these are linked to class lessons. We would then recommend that you revisit any areas/activities where you feel less confident so you can practise and improve. Parents, you can read some guidance on how to get the best out of it here.
History: Exhilarating Egyptians!
Please read the following suggestions and tasks that it would be great for you to do to complement our Egyptian topic.
Either using books or the internet, create a fact sheet about a pharaoh of your choice.

Read the Egyptian themed books you have been allocated on Bug Club and complete any associated tasks.

What are the essentials you would want to take with you to the afterlife? Make a list and then record your justification for each one, explaining why it is important to you.

Watch the video on 'The afterlife in Ancient Egypt' again. Create a comic strip showing the different stages of the journey into the afterlife or write a diary from the perspective of someone attending an Egyptian funeral. You might find this site
Computing
Practise and develop your coding skills. You could use the more familiar Scratch and its resources, or you might like to try Kodu (to build 3D games) or Code Studio (click on 'Grades 6-12').
Music
Hampshire Music have sent us the following home learning activity.
Keep Calm and Make Music KS2 Music of the Planets
Lateral Thinking Games
Some of you have been enjoying the challenge of exploring Dingbats, and have asked for some more. Here you can find 121 to work through! When you want to check your answers, you find (most of) them here.