Hello Everyone!
All of us in the Year 6 team hope that you have enjoyed a wonderful Easter Holiday and have managed to spend plenty of time in the sunshine, either in your gardens or while having your daily exercise.
As tomorrow is the start of the Summer Term, we have prepared learning for you to access on our new online Showbie classrooms. We will unlock the activities on a daily basis so that when you log-on each morning that day's learning will be available. You will find presentations, worksheets, internet links, guidance and some videos. We have designed learning that we hope you can complete independently, but if you need any support, please message your teacher and we will get back to you.
We know that learning from home can be a challenge (especially if you are sharing a laptop) so please don't worry about the amount you are able to do: simply try your best and we will support you in any way that we can. Your parents may be busy trying to work from home so may not be available to help you; again, just do what you can and we will all get through this together the best we can.
If you haven't yet signed up to your Showbie classroom, please do so. As well as the learning, there is a class discussion page which will give you the chance to message each other - and your teacher - so we can continue to feel like a class and year group, even though we can't see each other at the moment.
Parents & carers, please find a timetable below with suggestions for timings and activities, should you wish to establish a more formal routine which is based on our school day. There is no obligation to follow this ~ everyone's situation is different and we would like you to do as much as you feel able, in whatever way suits you.
Year 6
Dear Parents, Carers and Children,
With all the concerns over the coronavirus outbreak and how this might impact children's learning, we wanted to offer you some ideas to help you continue their education during our school closure.
We recognise how difficult it can be to keep children engaged in their learning whilst at home so we have prepared some activities and games which are well-matched to the Year 6 expectations. These can be completed independently (in most cases) or with adult support.

Further suggestions and updates will be shared . Thank you for your support.
The Year 6 Team
Dear Year 6 students,
Here are some games, activities and ideas for learning to keep those brains and skills sharp whilst you are unable to be at school. We look forward to hearing how you've been getting on with them
The Year 6 team hope that you are all keeping well and that we see you again soon.
Update - 3rd April 2020
Hi everyone. We hope you have all been keeping well at home. We are missing you all very much! Please don't forget that you can contact anyone of us if you have any queries or you just want to say hello. We'd be delighted to hear from you.
Below, you will find the overviews of home-learning activity suggestions for each week, organised into one handy A4 pdf file (just click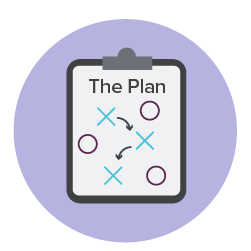 below).
Use the hyperlinks in the document to go to the suggested sites. Underneath each plan, you will also find the resources mentioned in the overview. If you wish to look back at the previous suggestions, these can be found further down the page.
Have a safe week!
MATHS
THE ANSWERS TO THE PACK WE SENT HOME WITH YOUR CHILD ARE ON THE SCHOOL WEBSITE AND DAILY VIDEOS FROM MISS COLLINGS- LEARNING -YEAR 6
LITERACY
THIS WEEK (BEGINNING MONDAY MARCH 30TH) FOLLOW THE LINK BELOW TO ACCESS ONLINE POETRY WRITING WORKSHOPS WITH POET, SIMON MOLE, HOSTED BY THE NATIONAL LITERACY TRUST: https://literacytrust.org.uk/resources/simon-mole-digital-poet-residence/
You will need to register with the National Literacy Trust, but the 'Basic' package is free on a permanent basis.
REMEMBER TO SHARE YOUR POEMS WITH YOUR TEACHER VIA EMAIL.
PREVIOUS WEEKLY LITERACY LEARNING CAN BE FOUND AT THE BOTTOM OF THIS PAGE.
PLEASE ALSO SEE THE YEAR 6 LEARNING PAGE FOR VIDEOS FROM MISS TOWNSEND TO SUPPORT YOUR WRITING (TO BE FOUND UNDERNEATH THE MATHS SHEETS AND VIDEOS).
Please try to access the following on a daily basis:
Read Theory

Log on daily and do several comprehensions. Remember that these are automatically set to a level to suit you so will become a little more challenging when you get lots of questions right and a little easier if you are finding them tricky.
Bug Club (if you still do this)
Additional books have been allocated for all children. Please read and complete the comprehension activities linked to each book.
Mathletics
Tasks have been assigned for all children. Please complete as many of the assigned tasks as you can; these are linked to class lessons. Try also to use the interactive activities. Parents, you can read some guidance on how to get the best out of it here.
We will be setting assessment tasks so look out for these too.
Personal Reading
Enjoy reading as many books as possible. We would love to see some exciting book reviews that you could share on your return.
See the reading page on the website for some suggested activities linked to reading.
Spelling
Continue to practise the spellings that have been sent home this term, along with the Year 5 & 6 statutory spellings which can be found at the back of the SPaG booklet sent home on Friday 13th March.
Spellings to learn for week ending 3rd April 2020:
signature, assign, design, designate, significant, resignation, resign, insignificant, assignment, signal
Please practise these spellings then ask an adult to test you on Friday 3rd April 2020. Good luck!
Previous weeks' spellings:
accomodate, accompany, access, accuse, accost, accrue, accuracy, accomplish, accumulate, accentuate
Other ideas for learning spellings: Maybe you could write a short story using all of the words in each set? What about a game of hangman? Why not have a go at creating your own crossword to challenge a family member or friend?
Maths pack and SPaG pack: Last week, you were all given a pack of Maths learning and a pack of Spelling, Punctuation and Grammar learning (in booklet form) to complete in the Easter holidays or if you find yourself at home during term time.
THE ANSWER SHEETS FOR THE MATHS PACK ARE ON THIS WEBSITE (Learning - Year 6).
You could also visit the Corbett Maths website which has differentiated daily arithmetic tasks, amongst other things.
You might also be interested in following these links to access some alternative ideas:
https://www.robinhoodmat.co.uk/learning-projects/
https://www.bbc.co.uk/teach/teach/teaching-from-home-advice-for-teachers-and-parents/zv6bbdm
Learning poetry by heart
Why not have a go at learning a poem or two by heart?
It could be fun to do this as a family, with poetry recitals to entertain each other!
A poem you learn as a child can stay with you throughout your life and grow to mean different things as you become older. Give it a try!
Computing
Carry on exploring Scratch or have a go at Kodu for an alternative for exploring coding.
You may also like to investigate the following BBC website link: https://www.bbc.co.uk/bitesize/subjects/zvnrq6f
DT ~ food technology
While you are at home, why not have a go at developing your cookery skills? Follow this link to the BBC website for some film clips that will give you some great background information: https://www.bbc.co.uk/bitesize/topics/z3crd2p
Following that, you might like to investigate Jamie Oliver's website for some child-orientated ideas and recipes: https://www.jamieoliver.com/features/category/get-kids-cooking/
Music
Hampshire Music have sent us the following home learning activity.
Keep Calm and Make Music KS2 Music of the Planets
Literacy week beginning Monday 23rd March 2020
This week, we would like you to watch a short film called 'Replay'. This film is an animation set in the future in a post-apocalyptic world where people can only go outside whilst wearing protective clothing and an oxygen mask and have to scavenge to survive.
You can access the film using one of the following links:
https://www.literacyshed.com/replay.html
https://www.youtube.com/watch?v=7tibK8zS120
Once you have watched the film, use it to inspire your writing (email us to let us know how you get on or to ask for guidance).
Choose from the following ideas (or think up one of your own):
Diary: Write a diary from the point of view of the young woman, Lana. Challenge yourself to include days prior to the beginning of the film.
Narrative: Re-write the story in your own words, including plenty of description of the setting and the characters' feelings.
Prequel: If you would like an extra challenge, write a prequel: What happened for the world to have ended up like this? Was it a war? Was the earth hit by an asteroid? What was life like for Lana and Theo beforehand?
See our Year 6 page on the 'Learning' section of the website for videos of Miss Townsend discussing some of the writing techniques we have learnt about.