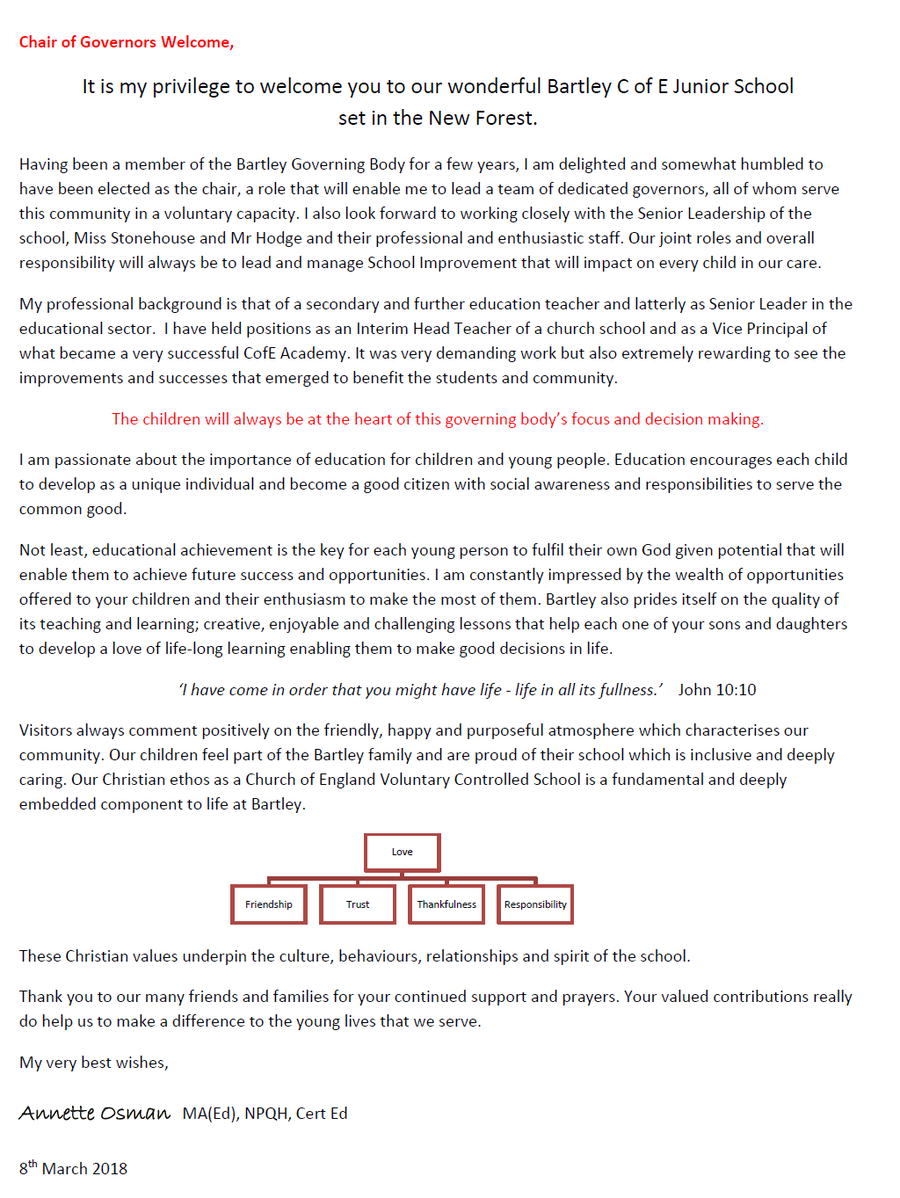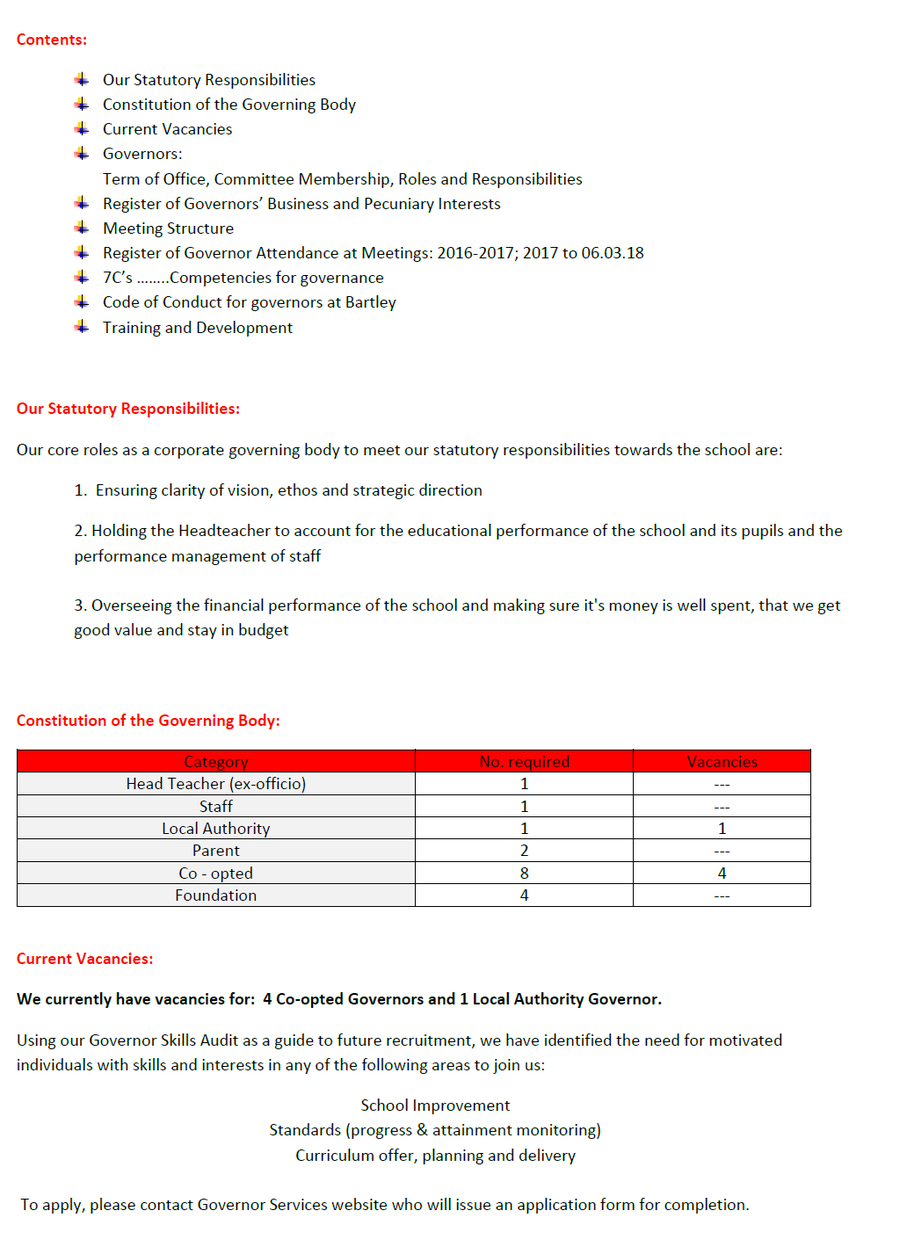 We also recruit and manage the Headteacher. All governors are expected, after their induction process, to take on roles and committee membership as shown above and also wider school improvement responsibilities and monitoring duties. For example, we develop, monitor and review the schools policies ensuring that the school meets its obligations for key issues such as: accessibility, safeguarding/child protection, attendance, pupil premium, relationships and sex education.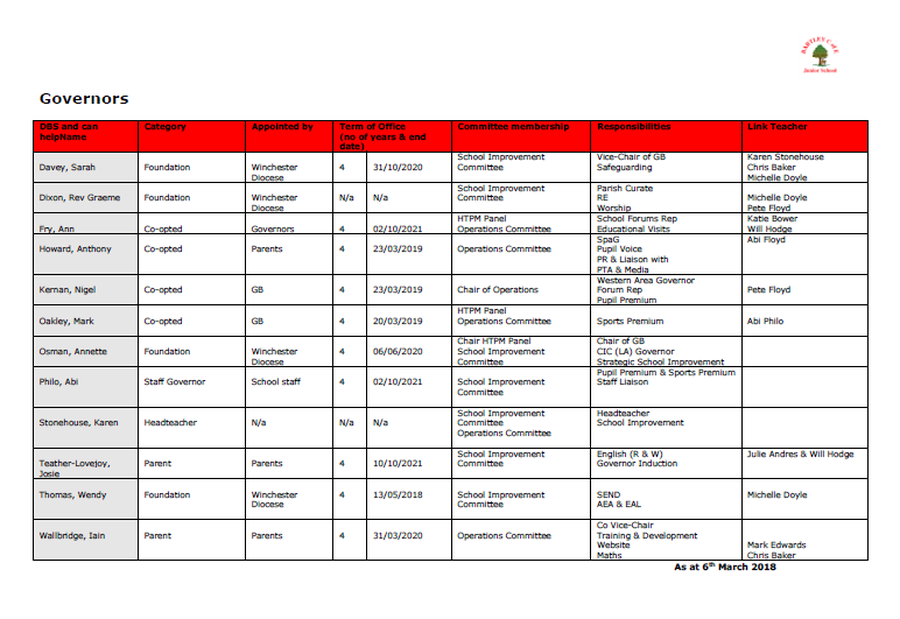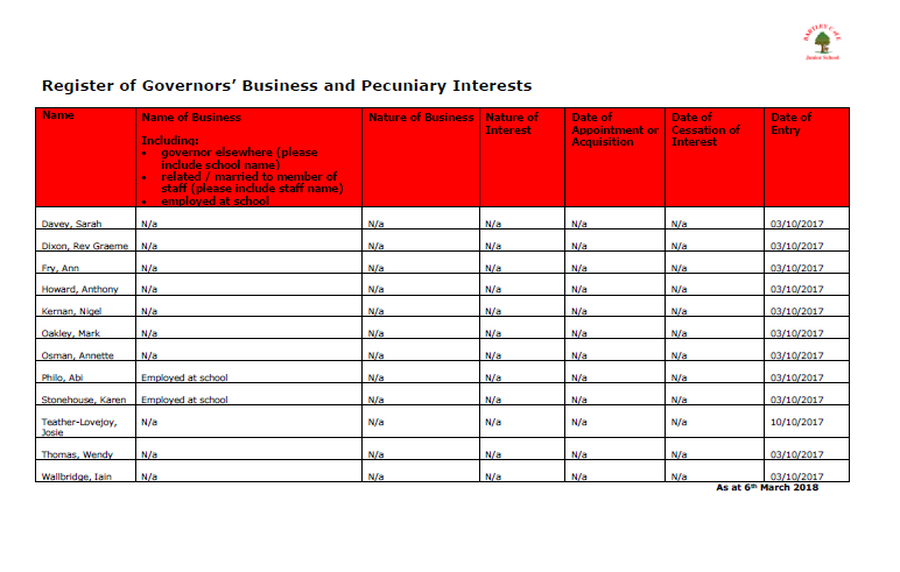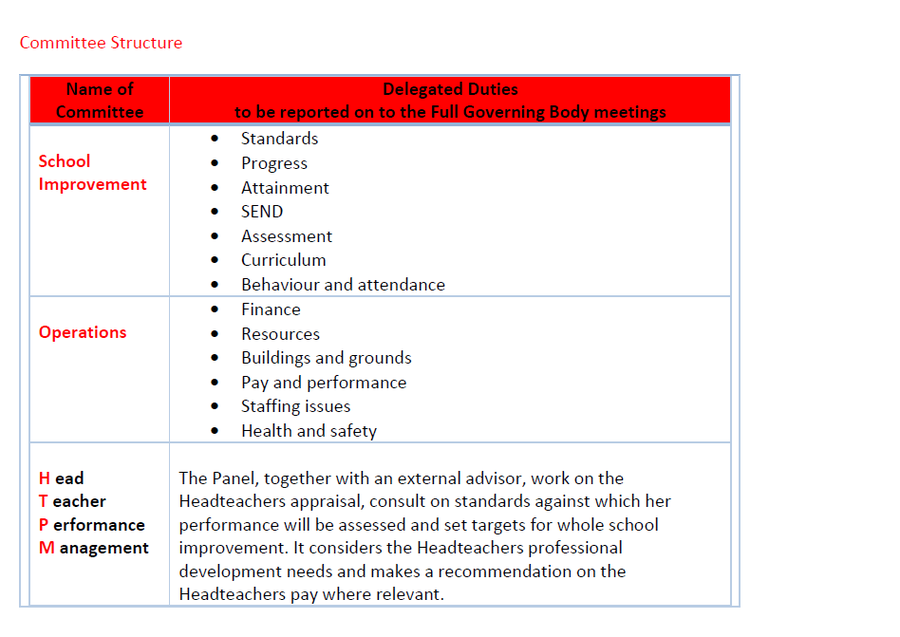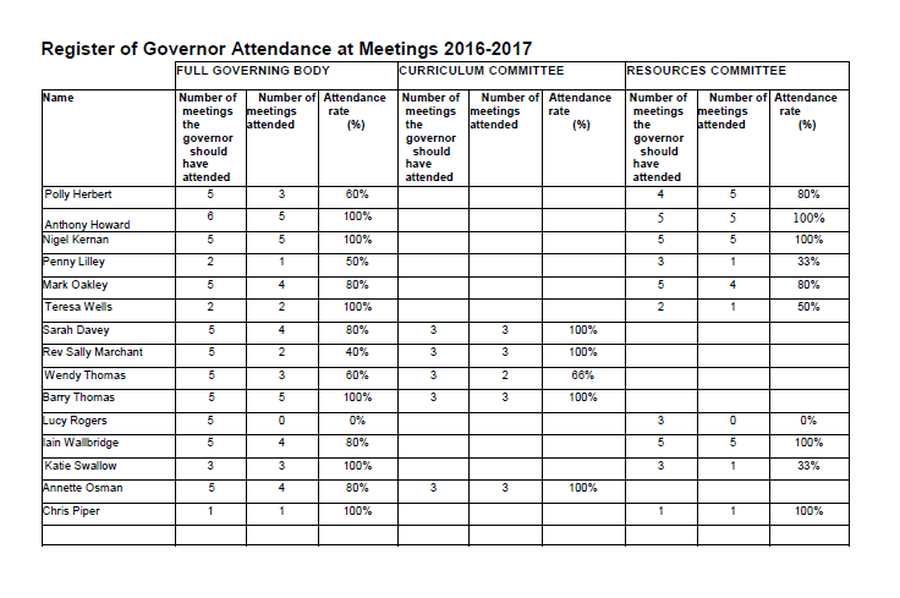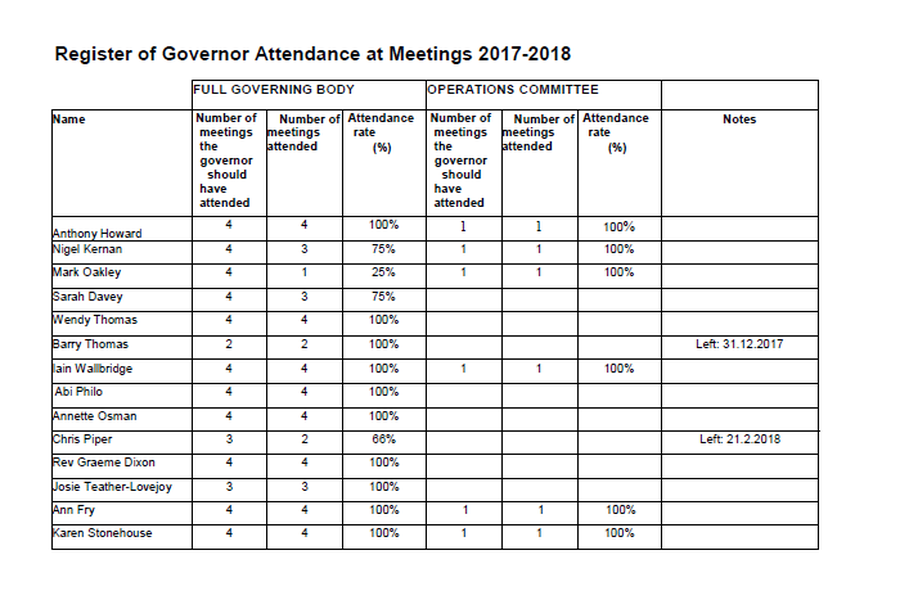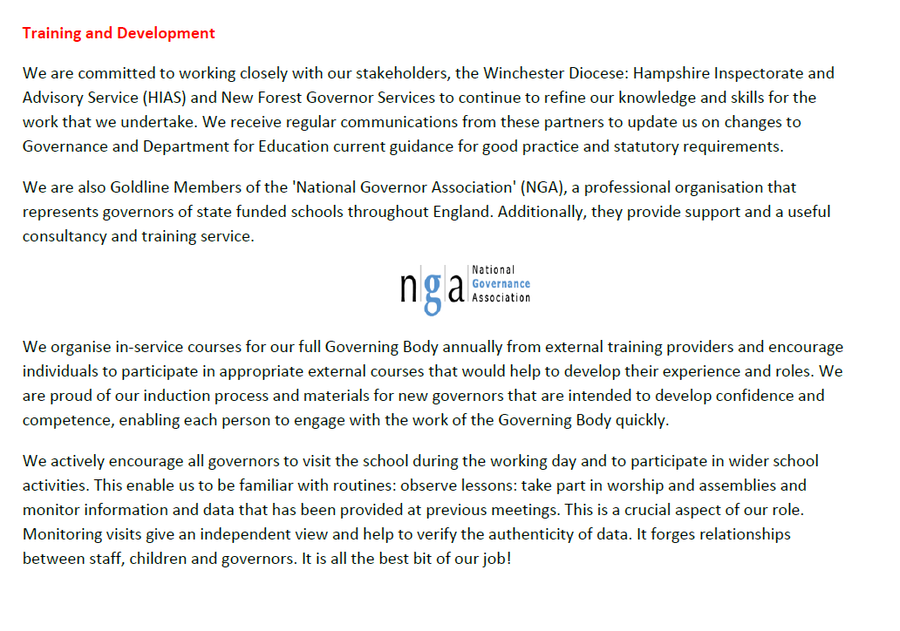 7c's and Competencies for Governors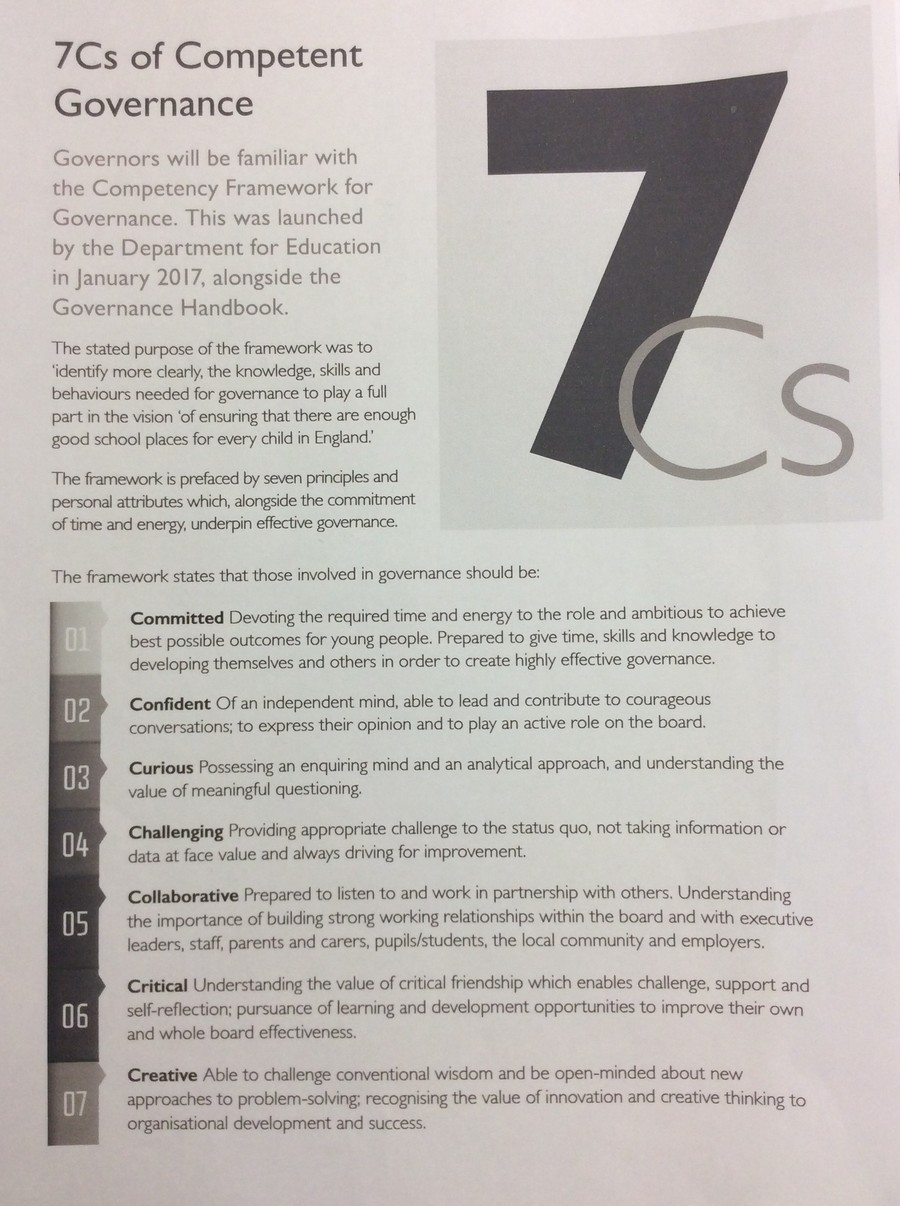 Code of Conduct for Governors at Bartley
Governance of schools is a role that has evolved significantly over time. It is a demanded yet rewarding role and the commitment needed from individuals and as a team are high. We seek to ensure that all Governor colleagues have an understanding of the expectations on them as part of the Governing Body team. Therefore we ask Governors to individually and corporately sign up to a code of conduct which will assist them in understanding these expectations. The code of conduct also acts as a tool to measure against when difficult conversations are needed.