English
Developing children as writers
Planning for the new curriculum:
At Bartley Church of England Junior School we believe in looking at children as writers. To this end it is vital that we develop and provide opportunities for children to write for a clear audience and purpose through a selected form.
Writing for purpose:
In preparation for the new curriculum Bartley C of E Junior school has redrafted the long term overview for each year group, placing the emphasis for writing on eight clear purposes:
Inform
Explain
Discuss
Describe
Entertain
Advise
Instruct
Persuade
As we plan writing we also look at the relationship between the purpose, the audience and the form. For example, providing more able children with the audience and purpose for their writing, and allowing them to choose the form. The diagram below shows how this relationship works in practice. Children are provided with the audience and purpose for their writing, but the form they choose is up to them. For instance this could be a leaflet, letter, advertising campaign, advert etc. By providing children with an element of choice we develop their skills for later life. For example, if a child has to apply for work experience at secondary school they will need choose the appropriate form for their writing i.e. a covering letter.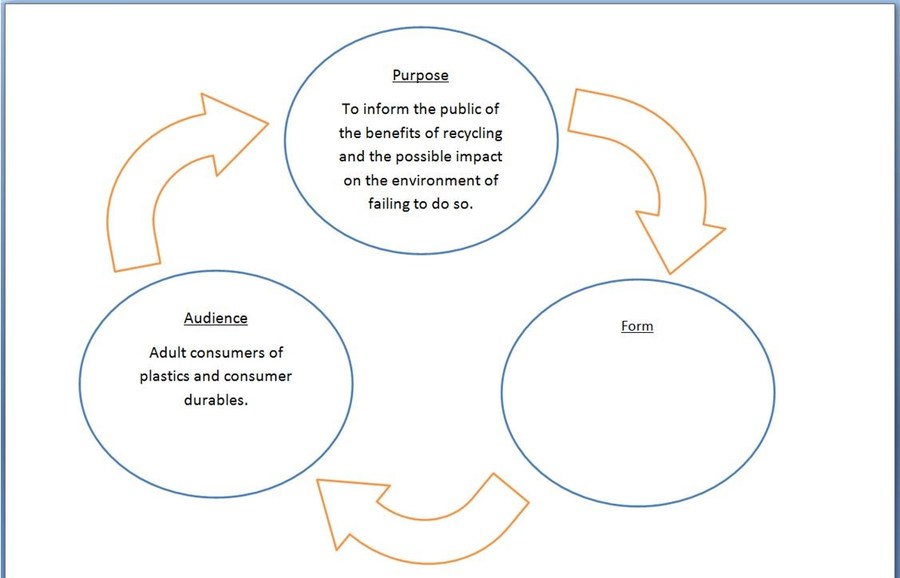 Cross-Curricular Writing:
The true test of any writer is their ability to apply their skills to contexts outside of the literacy lesson. For example, to pick up a pen or pencil in history and write a diary entry about what it was like to live through the Blitz (see below). In this piece the writer has clearly adopted the correct tone and style for a diary entry and leaves the reader feeling in no doubt as to how she feels in relation to the outbreak of World War II.