SCHOOL TRIPS
The school organises 2 residential offsite trips in each year, and several one day trips.
Why we do trips.
Residential and day trips are an important part of children's educational experience. Both day and residential trips help children develop their knowledge and understanding of topics they are studying or develop new skills. Residential trips additionally develop children's social skills and levels of independence.
Residential Trips
Year 6 - Residential Trip
This is a four day trip to an Outdoor Activity Centre.
Here is a report from a Year 6 pupil:
In October Year 6 went on a fabulous trip to an old farm near Swanage. At about 9.30 am we set off on the coach and arrived at about mid-morning. We quickly unloaded the coaches, then set out on a hike to Corfe Castle. When we eventually got there we sat down and had a gorgeous picnic lunch. It was scrumptious. Next three knowledgeable tour guides took us around the site. We saw dungeons, gate houses and we even got to go in the keep.
The next day we were up bright and early to have breakfast (a full English one!). Then we got into our team groups and set off for our first activity. All the groups did the same activities, but they did them at different times. My first activity was orienteering and it was great fun. We set off exploring for nearby locations and solved little quizzes at each one. When we got back we checked how many answers we'd got correct and earned points. The team with the most points at the end won. Other activities included archery, abseiling and rock cIimbing. We also had a murder mystery evening which was great fun. It was an extremely enjoyable and amazing experience.
Year 4 - Residential Trip
This year, Year 4 visited The Isle of Wight for a three day residential.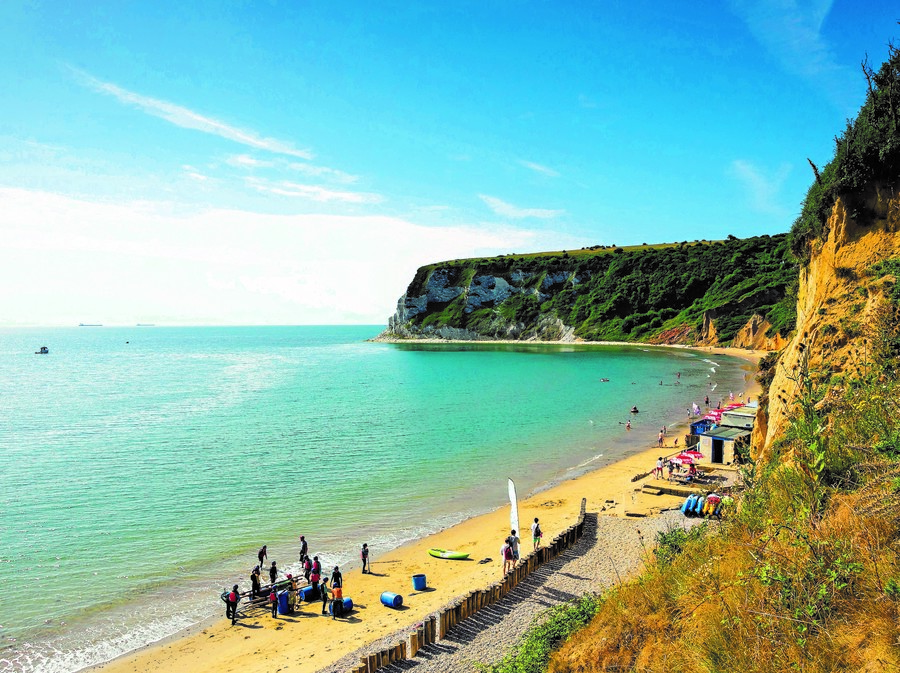 Day Trips/Activities
The following is a sample of the type of trips/activities the school organises through the year.
Year 3 Roman Day
To enrich our work on the 'Romans in Britain' we experience what life was like for the Celtic Tribes who lived in Britain before the Roman Invasion.
We spent the day at school in costume, learning about the Romans which included food tasting. All the children arrived at Bartlia, in full and spectacular Roman costume, ranging from legionaries to wealthy Roman ladies! We were enthralled to learn how the Romans lived from our two visitors from the II Augustus Legion re-enactment group. Our young Roman pupils were amazed to learn of how the Romans ate, lived and fought! Did you know that flamingo tongues and dormice were popular foods over two thousand years. Our memorable day finished with a Roman military drill and march on the playground. The children were a real credit to us and a huge thanks to parents for your support.
Year 3 Stonehenge
As part of Year 3 'We will rock you' topic the children visited Stonehenge. The children were given a guided tour to learn the history of the site and the reasons it was built. The children enjoyed the trip and are using all their new knowledge to help their topic.
Year 6 Church Schools Trip
Year 6 attend Winchester Cathedral each year along with other schools within the diocese.
Here is a recent trip review from one of our Year 6 pupils
On Wednesday 27th June, we went to Winchester Cathedral. We got off the bus and had a nice walk to the cathedral. Then we sat and listened to a lady talk to us about the history of the cathedral. After that we did some activities such as:
writing a poem or a prayer,

designing a badge based on the Olympics, the Queen's Diamond Jubilee or the Cathedral.
We had lunch, then an exciting thing happened—we led a song called 'Forever'. We did Bartley proud and received a huge round of applause. Eventually the day came to an end and we got on the coach and travelled back to school.'