T

imes tables
As mathematicians, we aim to be as efficient as possible at solving mathematical problems. Having number facts to hand, when calculating, is an essential part of achieving this so that we don't find ourselves trying to do too many things at once and using up that precious working memory. For instance, it is much easier to apply a known calculation fact to a formal written method of calculation than it is to have to work out the fact first and then apply it. Giving yourself more to do often means that you increase the likelihood of making errors.
This makes knowing your times tables particularly important and is one of the reasons for the introduction of the Year 4 Multiplication Tables Check, which becomes statutory this year (2022), with on-line assessments being carried out during June. You can read more information about this here: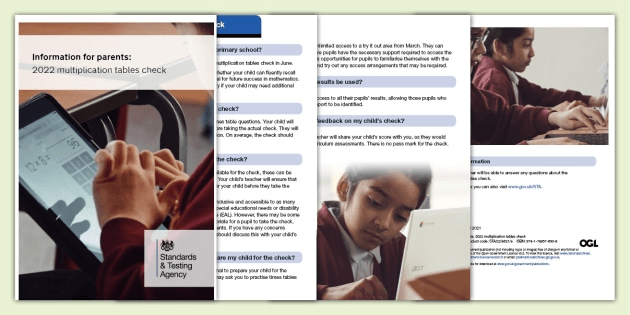 Many of you will be familiar with times table chanting and songs, which still have their role! However, this page will not contain examples of these. Instead, presented below are some games and activities that can be played to help develop multiplication fact recall. These are often more effective at developing multiplication fact recall as they are more engaging and fun for both child and parent.
We have also proudly adopted the 'Times Tables Rock Stars' learning platform to help your child practise their times tables at home. This was adopted after a consultation and trial period in Summer 2022, where it proved very popular. You can access this by clicking on the image below: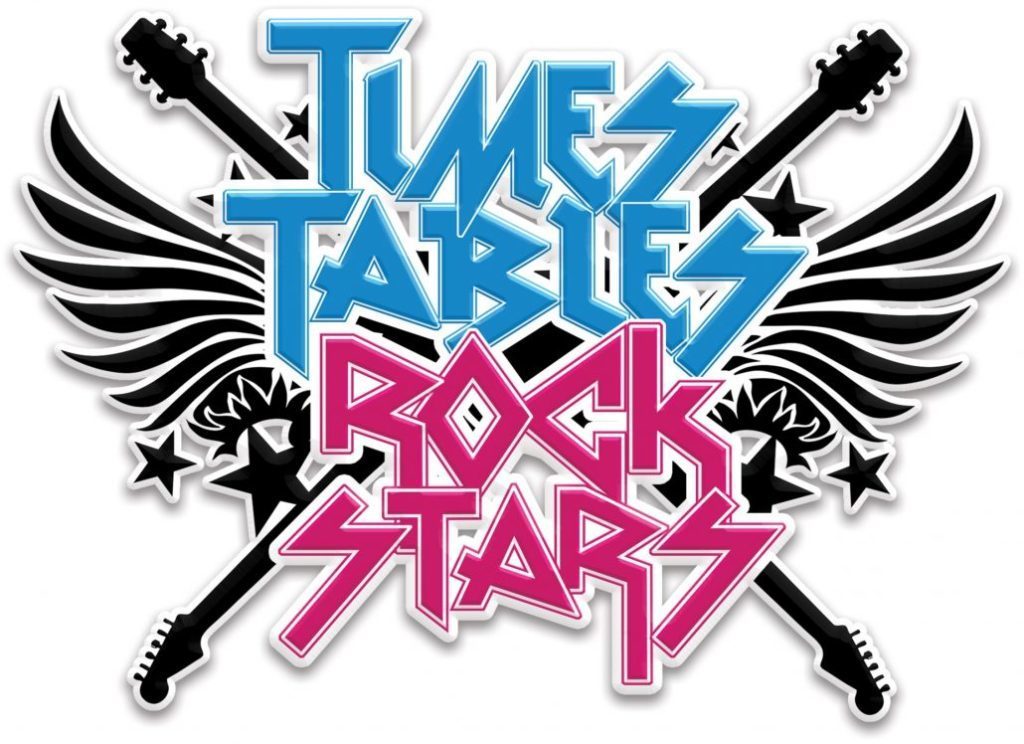 You can also watch an introductory video about it here:
A parent guide can also be accessed here.
Let us know if you know of any other great games or activities that we can add to the page! You will also find some guidance for supporting your child at home. If you would like more information on this, please feel free to contact your child's class teacher or let the office know so they can organise someone to speak with you.
Please note that, to ensure consistency across the school and with home, we ask that you present times tables so that the number to be multiplied (the multiplicand) is first, followed by the number it is multiplied by (the multiplier). For example, each of the steps of the 6 times table would be represented as 6 x n (6, n times):
6 x 0 = 0
6 x 1 = 6
6 x 2 = 12
6 x 3 = 18
6 x 4 = ....etc.
Whilst this may be of little consequence in abstract situations, in a concrete problem it takes on a new meaning so consistency is crucial!
The following video (mentioned during our 'Parent Times Tables Workshop' (20th January 2022) is also worth watching as it is a great example of how any times table can be learnt through the use of known facts, pattern and repetition:
At Bartley CE Junior, our structure for the teaching and learning of times tables is as follows:
*In Years 5 and 6, we will continue to practise times tables and rehearse important strategies. We will then focus on applying times table knowledge to more complex calculations and related mathematical areas e.g. division, algebra, fractions, ratio etc.
The objectives in the first column (Component 1) are the focus for regular retrieval practice, which will be done between 3 and 5 times a week for 5 to 10 minutes. This is to aid the development of your child's fluency of recall.
The objectives in the second column (Component 2) are the focus for the 2 dedicated multiplication lessons, each class will be completing every half term. These lessons will be much longer and will give your child the chance to more deeply explore the focus times table and their relationship with others. Key strategies will be developed and taught in these sessions.
Here are some key representations your child will be exposed to as part of their learning:
We also start off learning each new times table by recognising where they can be seen in the real world, gathering ideas about, 'What comes in...?'
Below are some suggestions for what you might look out for or come up with at home. Can you add any suggestions of your own to each times table?
There are also some great patterns and tricks that you can use for many of the times tables. Check some of these out, below:
MATHS MOMENTS
The following games and activities are the ones that have been appearing in the 'Maths Moments' section of the school newsletter (starting Summer 2022).
AUTUMN 2022
A simple game, requiring nothing but your hands!
'Rock, Paper, Times Tables'.
This game is – perhaps, obviously – just like 'rock, paper, scissors' except the following applies:
on the third lowering of your fist, each brave warrior reveals a number with their fingers g. one player may hold up 7 fingers and the other may hold up 2.
each magnificent maths hero then multiplies these two numbers g. 7 x 2 = 14.

The first player to get the correct answer wins that round.
The game then continues in this way over as many rounds as you would like to play.
Variation
Instead of the first player to respond with the correct answer, take it in turns to multiply the two numbers. Keep a tally of correct responses.

If a particular times table needs more work – for instance, like the 6x, 7x, 8x and 9x tables, ensure these are mixed in with some examples that your child/each player is more confident with. It is also worth checking what times tables are currently being worked on in school (an overview is available on the above link).
We hope you enjoy playing this game. It's a great, quick game that can be played almost anywhere: in a queue at the supermarket; whilst waiting for the kettle to boil; and so many other situations!
Until next time…
SUMMER 2022
Here is a simple game that just requires two dice, a pencil and some paper: 'Tables Dash'
The rules:
Each player draws 8 "dashes" on their own sheet of paper.
____ ____ ____ ____ ____ ____ ____ ____
They take it in turns to throw two dice and multiply them together. They then write the product (answer) on one of the dashes. Once placed, the numbers can't be moved!
The smaller numbers must go on the left of the larger ones (so the numbers are in order).
If there is no free space to put the product (because it is either too big or too small), the player must miss a turn.
The first to fill all of their dashes wins. This takes a bit of strategy!
Variation
Each player throws the pairs of dice twice and totals the number of each pair to multiply together e.g. Player 1 throws a 4 and a 1 to make 5, then a 3 and a 6 to make 9. They then multiply these (5 x 9).

Each player draws 10 dashes (or more!). They take turns throwing the dice and, when the dice have been thrown, they each place the same product on their own line. One player might place it in one position and the other in a different position depending on how likely they think a larger / smaller one might be to come up.
Other Games
Here are some other games you might like to have fun playing. Let us know which ones are your favourites!
MULTIPLICATION GAME 1
A game shared during our Parent's Times Tables Workshop this January, Three in a Row is a great game needing minimal resources.
Multiplication Game 2
Our second is: Dice Tag Multiplication from the wonderful Mathsticks.com. Please visit them for further exciting free and paid ways to help your child improve their number sense.
Multiplication Game 3
Times Tables Snakes and Ladders: based on the classic game, a great way of practising particular times tables and counting. Sourced from Mathsticks.com.
Multiplication Game 4
Another great game is the Multi-Race Game, a 'Track' game which encourages children to practice multiplication problems. With this resource there is a very strong focus on identifying factors, and on the accurate use of vocabulary. Again, this comes from the very wonderful Mathsticks.com.
Multiplication Game 5
This is a great challenge from the wonderful folks at NRICH, called 'The Factors and Multiplication Game'. You can find supporting resources here and, if a slightly easier version is needed, a smaller number board (1−50) can be found here. This makes the mental calculations much easier, without watering down the mathematics. Discussing better moves that could have been made and sharing mental strategies can improve the quality of the activity.
Multiplication Game 6
...and Mathsticks.com have come up trumps again with this fantastic game. We all know what a great game the classic 'Battleships' is! Well, here's a game based upon it (with the added bonus of being able to practise multiplication facts) called Multiplication Starships. Be aware that in step 2 of the instructions, it states 'the product of and two multiples'. This should actually read 'the product of and two factors'.
Multiplication Game 7
Another brilliant Mathsticks.com game. Do you like playing 'Top Trumps'? Well, here's a great game based upon this classic: Superhero Top Trumps. It provides a great competitive opportunity to know your multiplication tables.
Multiplication Game 8
Your parents will probably remember a game called 'Blockbusters'. In this game, you answer questions to try and get from one side of the game board to the other (left to right). The winner is the first person to get to the other side. You can find more detailed instructions here and some game boards here (note that the more challenging boards include fractions and decimals and also have an addition and subtraction element).
Bonus Task (click for added excitement!)
Want to win $1 million?
Well, the Clay Institute are offering this whopping prize to the person who solves the Riemann hypothesis. This problem calls on someone to find a pattern in the distribution of prime numbers.
The video below adds further detail as to how you might begin to explore this: